Latest posts by Beerguyrob
(see all)
I was tempted to just type, "I HATE THE FUCKING PATRIOTS! forty times to just get to 200 words. But I forced myself to look at why, exactly, I hate the Patriots so, so much. So I tried to remember their history. Please forgive the length of the journey.
It's hard to remember a time when people didn't actively hate the Patriots.
For a long time, they were little more than an afterthought in the AFC East. Prior to the 1980s, they had only made the playoffs three times since 1961. Casual NFL fans only heard about them because Jack Tatum crippled Darryl Stingley.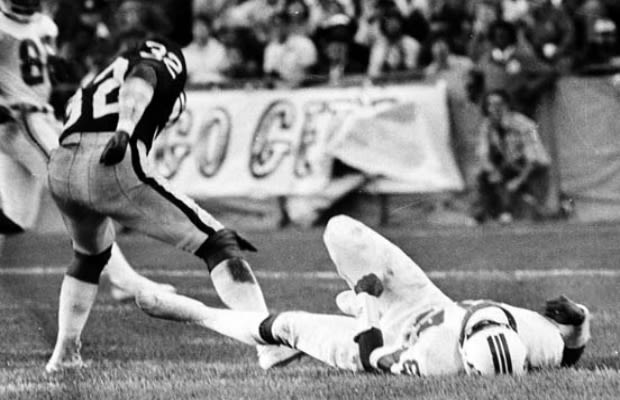 They went to their first Super Bowl in 1985 and promptly got walloped by the Bears. Most people remember that game because of Buddy Ryan's defence, and that Ditka didn't get Walter Payton a touchdown but gave one to The Fridge.
They went to their second Super Bowl in 1997, but got Favre'd because they didn't think kicking to Desmond Howard was a bad idea.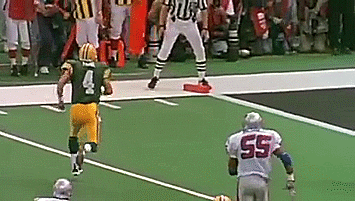 Even their first Super Bowl wasn't exactly a "bad thing", unless you are from St. Louis (sorry Internet Dad), because they promptly went 9-7 and missed the playoffs the next year.
But a funny thing happened on the way to obscurity. They won the Super Bowl in 2003, finishing 14-2 and knocking off the Titans, Colts & Panthers minimalist fashion. Boston got a parade.
Then the Red Sox won the World Series in 2004, ending "The Curse"™. More than just New Englanders were happy, because most sports fans enjoy the end of a pathetic streak. Because the Sox beat the Cardinals, even Chicagoans who remembered DA BEARS! could enjoy this victory (something they would eventually savor in 2005 & 2016). As such, Boston got a giant parade.
The Patriots followed along and finished the 2004 season 14-2 again, and won another Super Bowl – this time versus the Eagles. Boston got another parade, and people there started talking actively about a "dynasty".
And from that talk of dynasty grew a sense of entitlement, among the fans and the team. That is was their destiny to be on top; divine right had gifted New England this talented coach & quarterback, through whose sheer intellect and talent. The media obliged with obsequious coverage, and continued success created a bandwagon of fans.
And here's where admiration can give way to hate.
Proverbs 16:18 states that "Pride goes before destruction, and haughtiness before a fall." In modern, secular English, we call that 2007 and "Spygate".
FINALLY, Pats haters had proof that nothing New England won was deserved. And it rationalized all sorts of visuals.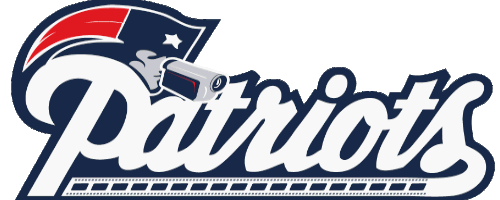 But there seemed to be no karmic retribution. Either God favoured the Patriots, or the deal the devil made with Bob Kraft was absolute.
However, in 2008, Tom Brady was hurt in the first week of the season, tearing two ligaments in his knees. This effectively cost the Patriots the 2008 season, the last time they missed the playoffs, and seemed to be the payback most haters were seeking.
But what did the Patriots and their fans do? Why, they doubled-down on the hate, now casting themselves as victims,
which served to only increase the hate towards the Patriots and their fans.
But the hate for the Patriots seemed validated by the fact that between 2005-2013, they never advanced beyond the Conference finals. It made their fans mad, which gave the haters joy, because the sense of dynastic entitlement was being tempered by the fans' and team's own arrogance. The coach, always aloof & irritable, became seen as an obsessive control freak; the "Patriot Way" became a byword for manic attention to detail, scrutiny of rules & regulation for advantage, and summary dismissal for failure to abide an unwritten code.
 (courtesy Low Commander)
But what about my hate?
I'm not ashamed to say I enjoyed the Patriots first Super Bowl victory, mostly because it was a good ending to the game. (Again, sorry Internet Dad.) I really enjoyed them beating the Eagles, because life should forever fuck over Terrell Owens.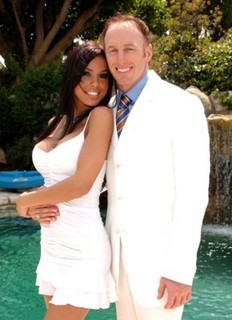 Did my hate culminate in 2014, with the Patriots Super Bowl XLIX victory over the "Seadderall" Seahawks, who managed to situate themselves as equal cheats in Patriots Nation's eyes?
No. I blame Pete Carroll for that. I'm allowed; I have season tickets. But the Patriot fans sure make it hard to overlook that one.
Or was it 2016, with the "Deflategate" or "Ball-ghazi" findings and punishment, too late to take away their Super Bowl XLIX victory, but was a moral victory for non-Patriots fans.
No.
After careful consideration, my hatred of the Patriots is all-encompassing, having aged like a fine wine over the years. It is not one thing, it is everything. It's the organization, because they refuse to admit any wrongdoing, ever. It's their coach, because he's a conniving shithead who will cut guys on a whim but then sign a waived WR who got cut because of a DUI. It's their fucking poster boy quarterback, who gerrymanders his contract so they can keep certain players & whines like he's never supposed to be touched.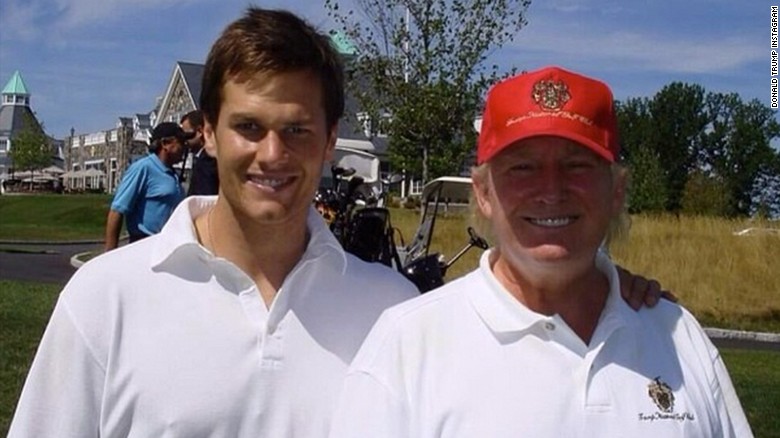 It's their fans, because 99% of them couldn't name Steve Grogan, let alone Darryl Stingley or John Hannah. It's the media, because this shit has been on my TV for the last 10 days.
Mostly, though, it's because the combined hubris and victimhood of all of the above makes this man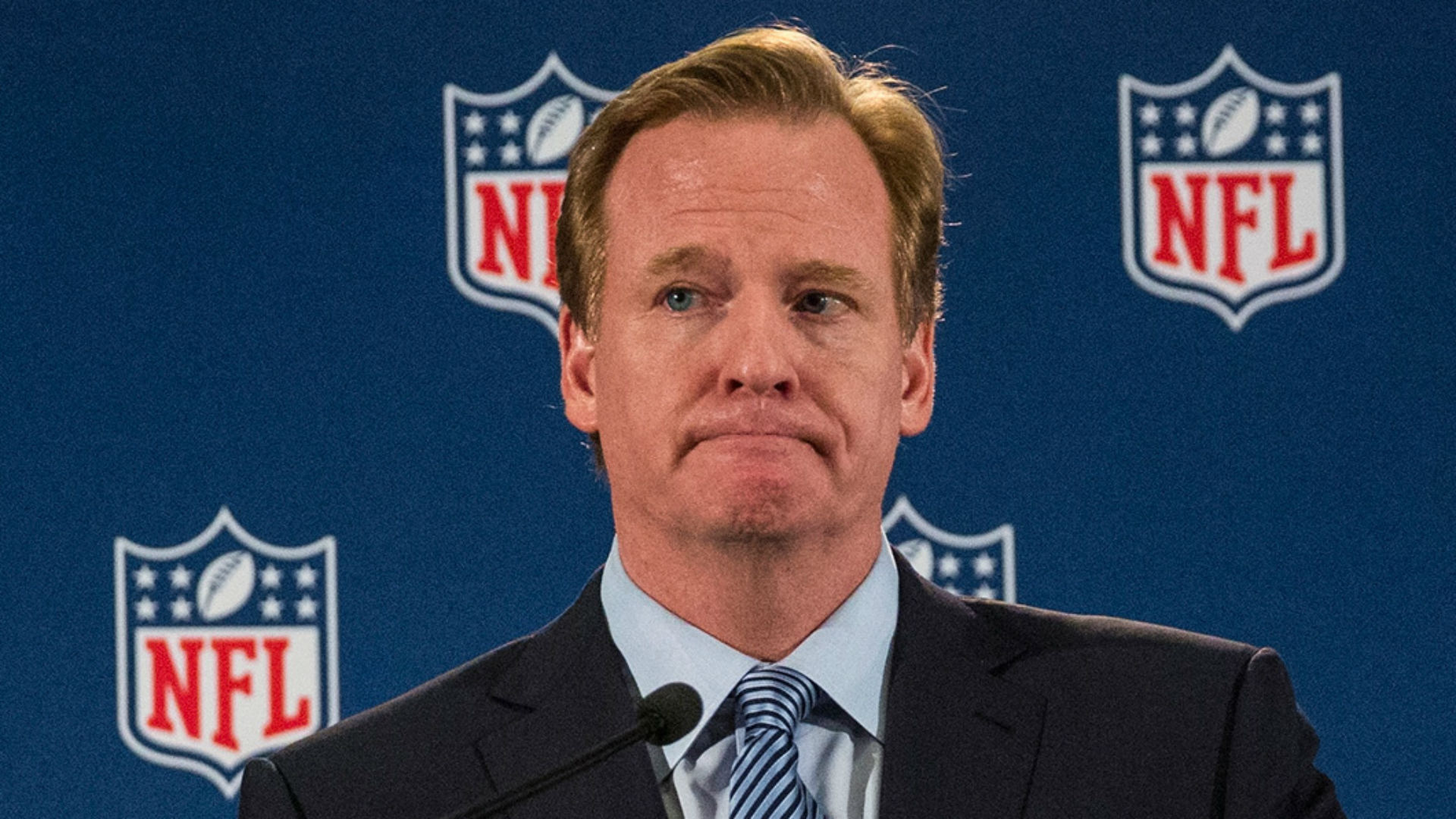 look like a sympathetic figure, despite his staggering incompetence. He knows, or has ignored, what the Patriots are doing, coming down only when he is discovered to have pooched the initial incident, or destroyed the tapes where possible. There is no way any other team could get away with what the Patriots do to the salary cap.
It makes me ashamed for having enjoyed watching their earlier success, kind of like finding out years later that that "mutual parting" just allowed her to continue the affair without consequence while I bourbon'd myself to sleep alone. And that sends me reaching for the blood pressure medication. So, now I can feel justified in saying **deep breath**
I HATE THE FUCKING PATRIOTS!
WHAT SAY YOU?