Latest posts by Beerguyrob
(see all)
These are dark times, my fellow Commentists. There's only one competitive sporting event this evening, in the 6th most popular sport mentioned on this site. FYI, that anecdotal list:
Football
Hockey
European Football
Australian Football
Baseball
Basketball
Rugby
Cycling
Darts
Auto Racing
NO, YOU'RE WRONG! Anyway,
Even though Sunday brings us a 500-mile left-turn festival in Indianapolis, a 600-mile left-turn festival in Charlotte (where will everyone pee?), and the opening of CFL training camps, there is no real NFL panacea until those training camps open on either:
July 8 for rookies & first-year players; or
July 15 for veterans (or 15 days before the first preseason game, under the CBA)
And even then, it's just an amuse bouche until the Hall Of Fame, when Peter King gets off Brett Favre's dick long enough for him to be enshrined. We will only feel safe once the full first week of pre-season is concluded.
But there are some glimmers to light the way until then.
The Sharks & Penguins should be an exciting series, essentially coming down to which goalie might break down first. Even though Martin Jones' family lives just up the hill from me, I'm on the Penguins side for this, because I'm not a Joe Thornton fan. HE'S THE ORIGINAL BOSTON POISON! I'm not much of a Kessel fan either, but I'd rather see him waddle around with the Cup than that touring cast of "Seven Brides for Seven Brothers".
I sometimes wish I gave an actual crap about basketball.The NBA Finals will be either mark a coronation – for LeBron – or an ascension – for Durant & Westbrook. At least it won't be predictable. But – as previously stated – me and the hoops just don't gibe.
Plus, June promises to be a fun month for the DFO footy fans, as both the Copa (June 3) and the Euro (June 10) get underway. On the West Coast, it'll be a combination of wake-up, pre-work games and post-work, second-beer games.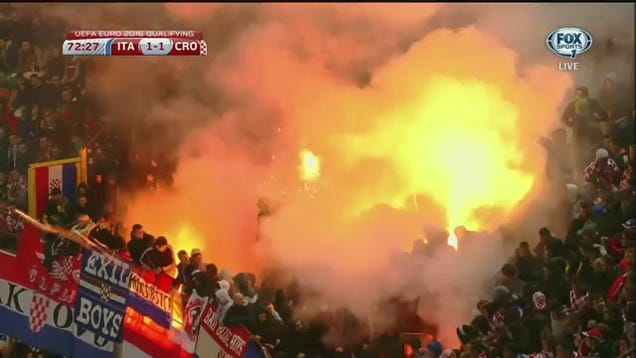 The Rugby Union "Summer Series" (June 11) and Wimbledon (June 27) round out what's available after the Stanley Cup (Game 7 – June 15) and NBA Finals (TBA) wrap up. And remember: each event we get through brings us one step closer to the return of the NFL and the immediate (not pre-planned) fuckups of one Roger Goodell.
---
Tonight's lone, so lonely playoff event:
NBA: Cavs @ Raptors – 8:30 (Game 6; Cavs up 3-2)
Let's hope Toronto can keep the defeat to less than 40 again.
DOUBTFUL!