Latest posts by Beerguyrob
(see all)
Wait?! Why am I writing a Thursday Open Thread? That must mean…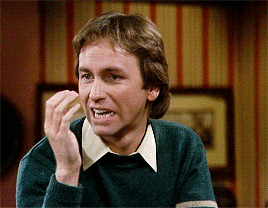 Oh no…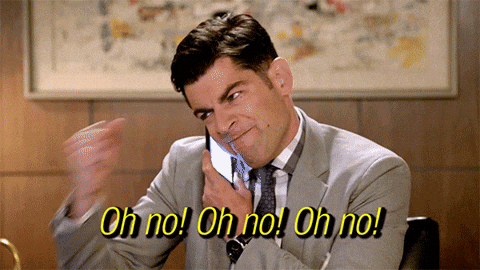 Dear God…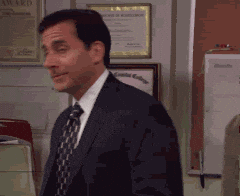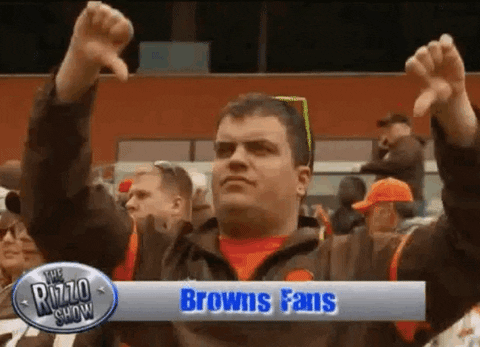 The offseason is partially at hand! What horrors await? Why:
Three months of "…and the Browns are on the clock."
Six months of waiting for training camps to start.
Eight months until the Browns are eliminated from playoff contention.
Nine months until the Browns settle on a starting QB.
Savour these playoff games people, for soon the darkness will be upon us all. (Pity unavailable for Leafs fans.)
NFL News:
Don't look now Broncos fans, but here comes a(nother) Shanahan to save the day!

Oh, sorry – that's Kyle Shanahan. Carry on.
Hey Niners fans, Jeff Garcia wants to be your head coach!

He admits he has no formal training or skills, but he does have a little something called heart grit a dad who taught him the dedication necessary to become a coach.

Note: Jeff Garcia has never coached at any level.

Note note: he at least admits this.
Richard Sherman has announced he's boycotting the media, probably because they reported the dumb things he recently said.

If I may be so bold as to present the average fan's reaction to this:
Sitting out Week 17 didn't prevent Tyrod Taylor from having to undergo the knife. He had surgery today for a "core muscle" issue.

What's surprising is the Bills' official reaction, putting out a statement that Taylor "elected to have surgery this morning".

This will make it interesting if his recovery time puts him into the range of the Bills having to cover the injury guarantees in his contract. If he fails his physical on or before March 11, the whole $27.5 million becomes guaranteed.
ESPN dumped a bunch of data indicating broadcasters saw television viewership drop an average of 8 percent for the 2016 regular season, or about 1.4 million viewers.

The biggest hits were on Sunday Night (down 10%) and Monday Night (down 12%).

Thursday Night games were excluded from the analysis.

The election date appears to be the bellwether

prior to November 8, ratings were down 14%
post November 8, ratings were down only 1%

CBS' analysis of the data attributes some of the recovery to the popularity of the Cowboys, as numbers for their specific games were up versus the rest of the league.

Proving, somewhat, that the whole "America's Team" bullshit actually holds some credence.
Finally, in "Oh, isn't this just fucking rich" news, reports out of San Diego
indicate that the NFL's stadium and finance committees will meet on January 11 to discuss the various stadium situations in Oakland, LA and San Diego.
PFT reports that in reference to the San Diego situation, San Diego State is willing to kick in $100 million for the new venue, the city is offering $200 million, and the county is offering $75 million, leaving a funding gap of $175 million.

And who does Florio think will cover this shortfall? Why good ol' Stan Kroenke, in order to keep LA clear for him and him alone. A "robbing St. Louis to pay Spanos" sort of arrangement.

The LA Times has a good breakdown of the various questions facing the Chargers leading up to their January 15th deadline.
As for the Raiders, not much is directly new on their front.
The Ronnie Lott proposal is still on the council agenda, but no word on Mark Davis' feelings on the issue.
Robert Kraft is solidly behind the move to Vegas, saying Davis "has become a good partner of the league."

However, former Las Vegas partner Sheldon Adelson is now trying to block the Raiders attempt to move to Vegas.

The Warriors have announced a groundbreaking for their new arena in San Francisco's Mission Bay neighbourhood for January 17.

The 18,000-seat Chase Center will anchor a district of 11 acres of restaurants, cafes, offices, public plazas and other amenities the neighborhood currently lacks, along with a new five-and-a half-acre public waterfront park.
It costs Alameda County a tenant, but does free up more land for a complete rebuild of the stadium, if they choose to stay in the same location.

Allowing construction of separate football and baseball facilities.
---
Just in time for the Wild Card round, "The Ringer" has come out with a Guide to Adopting an NFL Playoff Team. It goes through all the available teams and makes cases for following each one. For me, it provokes two things:
Hate, blinding & irrational, on a level Fozz would appreciate, for all involved in producing such tripe – especially Bill Simmons, because his Patriots fundamentalism makes the thin veneer of neutrality on this site laughable.
Pity, that they assume people cannot simply enjoy the games for what they are.

keep in mind that pity itself is a form of hate, because you detest the person for what they have become.
Be true to yourselves: root for your team, or against another. Ultimately, then pray for the meteor to hit at halftime of the Goodellian-engineered Patriots-Cowboys Super Bowl.
---
In more appropriate football fiction, NFL Network has come up with "A Football Life" short on Rod Tidwell.
It's specifically to remind you it's been 20 years since Jerry McGuire came out. There's no new Tom Cruise or Cuba Gooding footage, but there's enough of a story to make the 10 minutes you spend not seem like a total waste.
---
Canada 150:
Your Canada 150 moment for January 5 commemorates this date in 1910, when le Club de Hockey Canadien (CHC) de Montréal played their first game in the National Hockey Association. Their founding predates the NHL by seven years, and is just another example of why the Habs and not the Leafs should have played in the Centennial Classic.
---
Tonight's sports: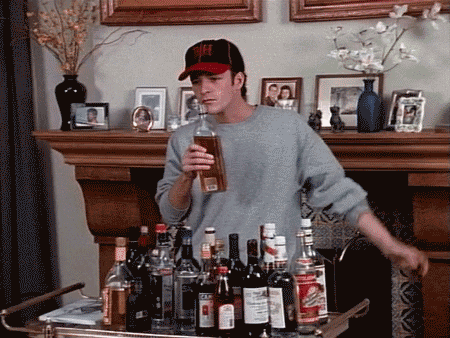 NHL:

Oilers at Bruins – 7:00PM | Sportsnet
Sabres at Blackhawks – 8:30PM | NBCSN
Red Wings at Kings – 10:30PM | Sportsnet

World Junior Hockey Championship: Gold Medal Game

Canada vs USA – 8:00PM | TSN / NHLN

NBA:

Jazz at Raptors – 7:30PM | Sportsnet1
Thunder at Rockets – 8:00PM | TNT
Lakers at Trail Blazers – 10:30PM | Sportsnet1

NCAA:

Purdue at Ohio State – 7:00PM | ESPN
UConn at Memphis – 7:00PM | ESPN2
Cal at UCLA – 10:00PM | ESPN
Gonzaga at San Francisco – 10:00PM | ESPN2
Utah at Arizona – 10:00PM | FS1
Plus, there's always the new Free Ballin' Football podcast to tide you over until Saturday afternoon.
C'mon, join your pal Dylan McKay in a drink. ONE WON'T KILL YOU!