Latest posts by Beerguyrob
(see all)
Sweet, sweet hatred – I found you at last.
For as long as I have been torturing myself (and you) with these articles, I had yet to find concrete examples of undiluted anger. Sure, there were a few armchair patriots who got their say in during the early days of the anthem protests, but that wasn't the kind I was looking for. No, I wanted the rage that only surfaces when the team you support finds another aggravating way to lose, and to a hated division rival, in an embarrassing fashion for the whole world to see.
Well, I got that shit in spades following the Monday Night game between the Steelers & Bengals.
Almost seconds after the game ended, and the Bengals social media team (reluctantly) posted the final score
the explosions commenced.
They kept coming,
and coming,
and coming.
It was a bukkake of hate.
Yet, despite the dirty play bringing out haters on all sides – on Bengals Twitter,
Bengals Facebook,
and Bengals fan Facebook pages,
there was one specific target for the ire:
Marvin Lewis has completely wasted the prime years of AJ Green, Dunlap, Geno, Burfict, Dalton, Gio just like he did with Ocho, Whitworth, Palmer, Joseph & Hall.

— Joe (@JoeskiBroski) December 5, 2017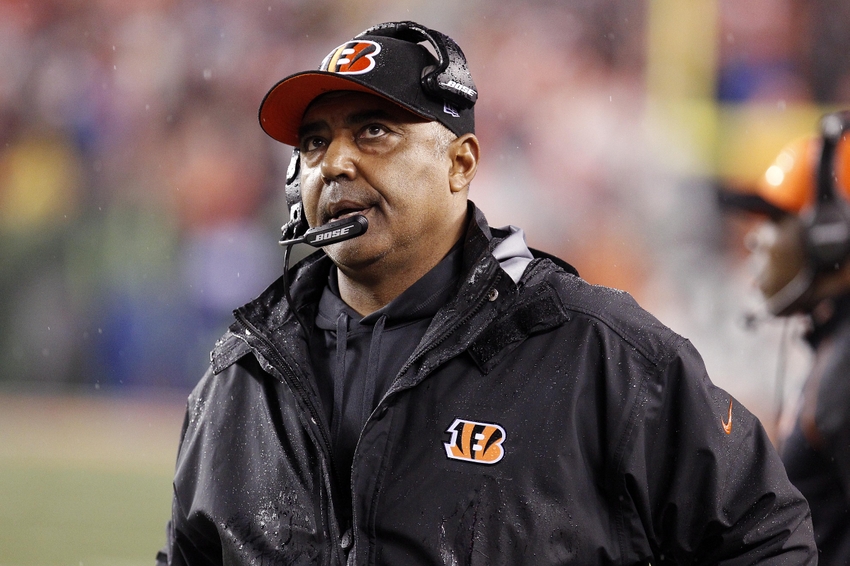 Marv Lewis.
---
Now, I realize he's a lightning rod for most Bengals fans, since he's been around 14 years and acquired 0 playoff wins, but the Steelers game seems to have galvanized frustrated fans, as it spawned three separate hashtags
(this person wants to be Fozz; is not Fozz.)
and a hastily conceived Twitter page.
However, it's a lot of noise that masks one irrevocable fact,
So, all that's left to look at is the confused,
Is Toyota more powerful than Mike Brown?
the bizarre,
and the "enemy of my enemy" crowd,
before getting ready for the next game, Sunday afternoon at home against the Bears.
NEWS- Bengals make the following roster moves:

-Place WR John Ross on IR (shoulder)

-Promote DT Josh Tupou from practice squad

-Sign LB Carl Bradford to practice squad#Bengals50

— Cincinnati Bengals (@Bengals) December 6, 2017
The fans have fallen into one of three categories –
the resigned,
the conspiratorially inclined,
and the frustrated.
Although, there might be a few more folks shopping at the store of SBNation's "Cincy Jungle" page this week,
---
মহিলা ভদ্র, your 2017 5-7 Cincinnati Bengals. Based on what the Cincy Jungle interpreted ESPN's in-game comments to mean, these people might finally get their wish.