Latest posts by Beerguyrob
(see all)
Before I go onto the seething that emerged this weekend, allow me to reflect back on what occured while I was enjoying Christmas break
Final. pic.twitter.com/kx6aDpNK5C

— Baltimore Ravens (@Ravens) January 1, 2018
Wildcard weekend, brought to you by my friends at
makers of
and
---
The Wildcard weekend did not disappoint. It started with Andy Reid remembering in the second half that he was Andy Reid. The only thing missing from this debacle was a wasted challenge and some timeout inefficiency.
Final. pic.twitter.com/e67mnjkgbN

— Kansas City Chiefs (@Chiefs) January 7, 2018
Even though they've been here before, the KC fans came through in the clutch. I saw these ones a lot:
and reminders of past playoff choke-jobs, utilizing other team's failures.
And the fans had opinions.
But on the bright side, I may have found Otto:
That was just the hors d'oeuvre of sadness. Now, I wanted Rams' fan tears.
Just imagine you'd been gifted/grifted a team that suddenly became good due to the random decision to fire a career .512 coach with a 173–165–1 regular season record.
Final. #ATLvsLA pic.twitter.com/F6iSM8tqEo

— Los Angeles Rams (@RamsNFL) January 7, 2018
Why, you'd be…pleasantly surprised?!
I'll be damned.
To be fair, most of the hate I found seemed to come from people outside the area code, mad at the Rams for punching above weight & gloating over fans who only bandwagon'd once the playoffs started.
Delicious.
No fear of that with Bills mafia.
The final in Jacksonville. #BUFvsJAX pic.twitter.com/Ojts97xY9q

— Buffalo Bills (@BuffaloBills) January 7, 2018
Although their joy is home grown from an early age,
so too is their anger.
The buffalo bills entering the playoffs the buffalo bills exiting playoffs 😂 pic.twitter.com/D8fxrDA3qc

— Poppa DOC (Ravens 6-5) (@doe_ching) January 7, 2018
But it's not official until that one stupid thing is said that makes the comment section a place to avoid.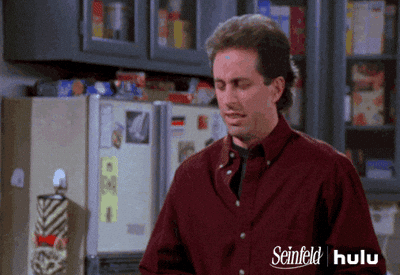 Which brings us to Super Bowl 50 runner-up Carolina.
Final in New Orleans pic.twitter.com/0j00CreZzz

— Carolina Panthers (@Panthers) January 8, 2018
It didn't help that they lost to the Saints three times this year, a point which wasn't lost on local NOLA media
or Panthers fans.
And yet, there's still that one guy who's so mad he's lost both the ability to speak English and his common sense.
However, as if to show the football gods are merciful & not just out to solely fuck over Brocky, the Panthers fans got some salve for their open wounds later in the week.
#Panthers have relieved offensive coordinator Mike Shula and QB coach Ken Dorsey of their duties https://t.co/l3M960xUc7

— Carolina Panthers (@Panthers) January 9, 2018
Until next season, all that awaits these fans' rage is the Draft.
Thank us by actually winning something worth a shit sometime

— Mike (@KC_Rockaholic) January 10, 2018
Damer og herrer, your Wild Card weekend social media outbursts.