I'm supposed to preview the 2019 Steelers. Let me start with this: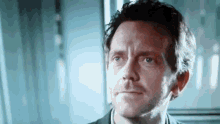 This entire division makes less sense than Drumpf's cabinet. People are talking about the Browns to be good? I trust (hashtag The Pauls) to be successful less than I trust Charlie Kelly can read.
http://https://www.youtube.com/watch?v=AFIrgqt0uYY&ab_channel=FXX
Our dear friend Redshirt let us know how he thinks the Bungles are going to do. Seamus did the same with the ratbirds.
I genuinely don't know what these assdicks are going to do this season. We got rid of Antonio Brown, and it makes perfect sense he'd go to the Raiders. We also unloaded Le'Veon Bell to the… Jets. Yeah, thar seems about right. Enjoy!
THE HARFMIESTER is still here. Big Ben is the perfect Yinzer equivalent: Successful enough that the locals will ignore everything else, as long those "others" keep in line. Fuck this team, and fuck this fanbase.
I really don't know what to expect from this team. There is talent, both on the sides of the ball. Will it actually work?
Yeah, it won't. This dipshit team will fail itself into a 10-6 record, and division title. This is strictly on experienced talent and coaching; this is the back end of THE BEN era.
This team isn't great, but, it's better than it's shitty division.
10-6 regular season, 1-1 in the playoffs
This team can suck my ass. This organization can fly itself into Venus' atmosphere. This fanbase is second to the (REDACTED), and I'm a part of them. Fuck this team, fuck this franchise, and fuck me for supporting it. We're the worst.
I suck.  So do the Steelers.