Good morning everyone!
By the time this post airs, your pal Wakezilla will be up and atom, off on his vacation to Portland, Oregon, followed by staying in a cabin at CanNon Beach (Oregon's coast). Jesus, I have never deserved a vacation more than this year. I got promoted in April (mostly in title with a little bit of money increased), and I have had to work like a dog ever since. Though, since I have made a ton of solo short films (targeted at co-eds) in such a small period of time, I am starting to become a college celebrity in Calgary and in Southern India, so, that's something I guess.
About the title, well, it's not saying much coming from a Dolphins fan who expects his team to fail upwards into mediocrity. The thing is, Miami's owner, Stephen Ross, keeps getting dunked on by President Baby Cheetos Dick. Whenever that happens, Ross takes it out on his players by stating dumb shit like trying to ban–and ultimately failing– Dolphins players from taking a knee during the anthem. I'm barely going to pay attention to the season, but after the latest shit that the Dolphins pulled, you can take off at least a few more percentage points of me caring.
For those of you who don't know what happened, Dolphins receiver Kenny Stills criticized Jay Z for being a sell out when he started a new partnership with the NFL, when Stills said Jay Z is not "An NFL player. He's never been on a knee." So how did the Dolphins respond to this? The next day's practice started off by playing 8 straight Jay Z songs. Where's the Japanese when you need them?
You want to know why it is better to be a Lesser Footy fan than any other sports fan alive? Sexy women are hardcore fans of the game and they're friendly as hell. Seriously, as a fan of Satan's favourite team, Manchester United, I have become "internet friends" with lovely United fans who write back and are genuinely nice people! Do I believe that it's actually them and not their handler? Rhetorical question!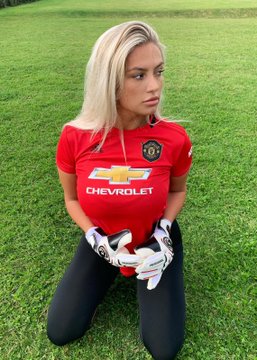 This is Lucy, a rabid United fan. She's such a hardcore fan, she will be fighting it out naked with a Man City woman, to settle the dispute once and for all during Derby Week. How many people would be willing to do that for their team? Not many.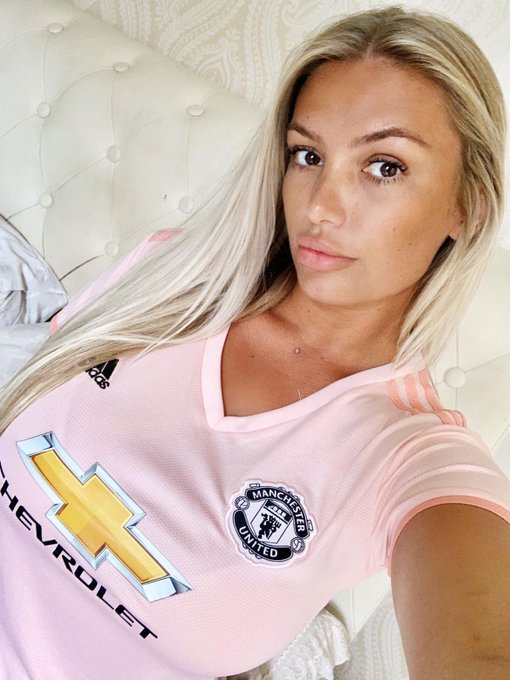 She's very knowledgeable about the game, too.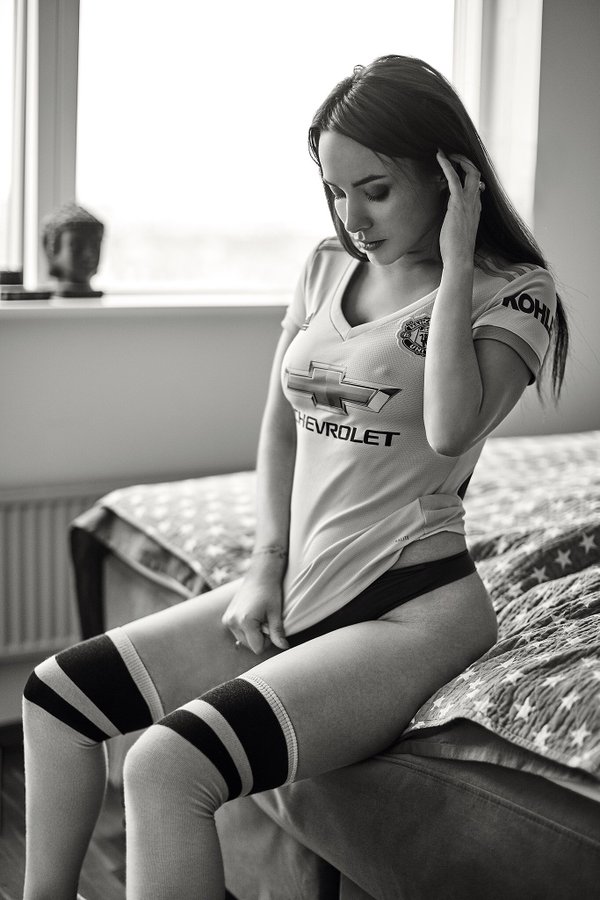 This is Katrina. She is so knowledgeable and passionate about United, I'd be fine with her replacing Ole one day as the manager. She's very nice and we correspond with each other a couple times a week. Think a football fan or Ice football fans who looks like that would talk to my ugly mug so frequently? Fuck no! Lesser footy rules, man.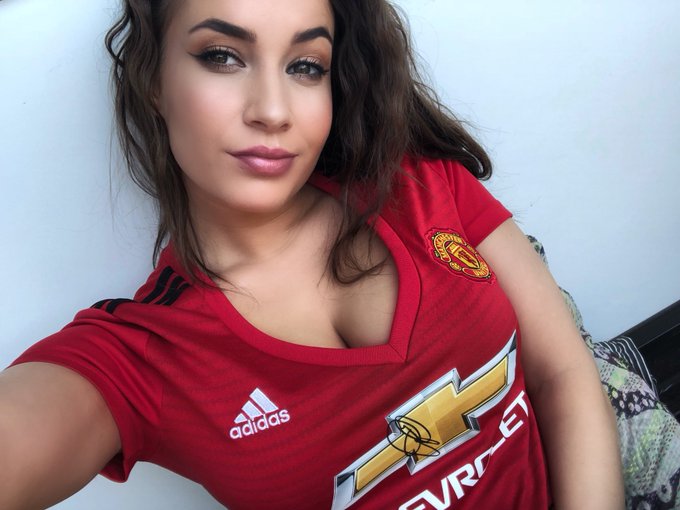 Then there is Ann Mari. She's as sweet as sugar and a prominent leader of the Green and Gold movement (anti-Glazers).
She could talk lesser footy around most people and is really focused on the rebuild.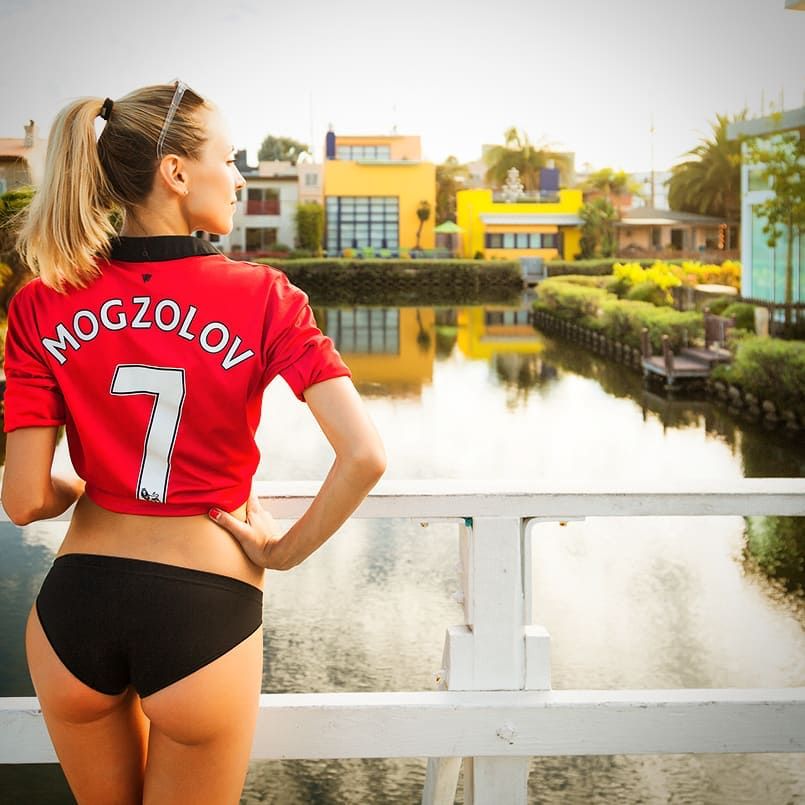 I don't know who she is,  but she's probably delightful.
This week's focus on an obscure team: Bury FC.
Bury Football Club, located in Greater Manchester, is one of the oldest clubs in the EFL, having been in it for 125 years. The EFL was formed in 1888 and oversees tiers two to four of the English football league system. This includes the English Football League Championships (Level 2), League One (Level 3) and League Two (Level 4). Each division has 24 clubs and there are a total of 72 teams in the EFL.
The club is in a lot of debt and drowning. It's so bad that Bury could be expelled from the EFL on August 23rd unless it can provide financial information to show it can pay its debts and function adequately. Once a football club has been expelled from the EFL, it no longer belongs to any of its leagues. The Shakers have recently been promoted to League One but have already suspended five matches at the start of this season. Joy Hart, a former club director, handcuffed herself to the stadium, Gigg Lane. Fans are pleading for the owner, Steve Dale, to sell the club.
The last time this happened was 27 years ago, when Maidstone United and Aldershot were both expelled during the 1991-92 season. Bury, who won the FA cup in 1900 and 1903, could become the first winners of the competition to be expelled by the EFL.
It's clearly a wonderful situation for the players, who haven't been paid in 12 weeks.
Update: The owner of debt-ridden Bury FC has accepted a takeover offer from a London-based consortium C&N Sporting Risk in the 11th hour. Due to its lateness, the takeover hasn't been approved by the EFL yet. So, Bury isn't completely safe just yet. . .
To Today's Main Event: 7:00 AM – Manchester United v Crystal Palace
The gates of hell are opening because David Koch died. . . and because Manchester United is playing their first Saturday match again Crystal Palace in the Theater of Dreams. United is coming off a tie against a criminally under-rated Wolves club. While United deserved 3 points, I'm OK with the draw as they would have lost that game in seasons prior. Progress. What is concerning to me is that old man Mata is still being sub on before the youth players like Greenwood and Gomes. Both younger players are faster and more creative than Mata and deserve more than 5 minutes of playing time.  If we're going to rebuild/retool on the fly, lets give the youth a chance. Especially if it's at the expense of Mata and Lingard, who only seems to run and doesn't create any chances. That is an Ole problem, as his in-game/2nd half management is absolute shit and has not improved since last season. If only Ole was friends with and had access to one of the greatest lesser footy managers in the history of the sport to get advice. One who may have also managed at United and attends every games. . . .
Prediction:
After the racial abuse Pogba received after the United game, I think he and the rest of the team are going to be fired up. In recent years past, this would be a trap game where United would lose or draw. If they are true contenders to the top 4 spots, this is a game where they win. I think Pogba is going to get a goal and an assist and United is going to win 2-1. As for the other goal scorer, I'm going to say my boy Anthony Martial is going to stay hot and score so we can sing his praises!
Turns out, all he needed was to get his #9 back and not be mentally abused by his manager and playing defense when he's a fucking striker. What a concept!
As for the rest of the EPL games:
4:30 AM – Norwich City v Chelski: Teemu Pukki scored a hat-trick as the Canaries flew to victory over Newcastle. Pukki won't have that big a night again, resulting in Norwich's win streak being Finnished. Chelski is going to win this one.
7:00 AM – Brighton & Hove Albion v Southampton: We got ourselves a good old fashion south-coast derby between Brighton, who have started solidly, and Southampton, who have probably been better than two defeats suggest. Also worth noting, Southampton has been victorious over Brighton in the last two games they have played. This game stinks of a boring draw.
7:00 AM – Sheffield United v Leicester City: As well as Sheffield has played so far, Leicester looks like they finally have their shit together and Vardy should give Sheffield's defense nightmares. Leicester wins 2-1
7:00 AM – Watford v West Ham United: With both teams struggling, this will likely be a boring affair. I'll say it'll be 0-0.
9:30 AM – Liverpool v Arsenal: Arsenal may have a lot of offensive weapons, but their defense is still garbage. A loss to Liverfailure could be catastrophic for the Arseholes. As a result, I'm going to predict the Arseholes lose 2-1.
La Liga Games worth a glance:
10:00 AM – Real Madrid v Real Valladolid: It's 2 vs 4 today. The last time Madrid lost at home to Valladolid was in 2000. Madrid wins this one.
11:00 AM – Celta de Vigo v Hijos de Batman (Valencia): The sons of Batman sucked last year. They are playing a shitty team, so, I expect the members of the Bat family to win this 2-1.
12:00 Noon – Getafe v Athletic Bilbao: Both teams have funny sounding names. Are we sure it's not Athletic Bilbao Baggins? Getafe seems to have Bilbao Baggins' number, but, Athletic beat Barcelona. Game probably ends in a 1-1 draw.
Bundesliga matches worth a glimpse:
6:30 AM – Fortuna Düsseldorf v Bayer Leverkusen: Düsseldorf is good at footy considering they are team full of Hobbits.
6:30 AM – Augsburg v Union Berlin. . .Relegation battle! C'mon You commie bastards! Crush those capitalist pigs!
9:30 AM – Schalke 04 v Bayern München: Bayern is so stacked these days, they have Canadian sensation, Alphonso Davies playing defense. Good for Bayern, bad for Canada. Seriously, can he get loaned out because he's Canada's hope for World Cup Qualifying.
Serie A kicks off this weekend:
9:00 AM – Parma v Juventus: Juventus is amazing and whenever I think of Parma, I think of Chicken Parmigiana. Juve wins this 2-0.
11:45 AM – Fiorentina v Napoli: Napoli is on a mission to finally come on top of the Old Lady. I think they win big to make a statement.
Enjoy the games!