Welcome back to Balls' Saturday Open Thread Madness (trademark pending)!
Because I was born in Mexico and I like bugging Americans that don't like soccer, here is tonight's Liga MX schedule (all times Pacific and home teams listed first):
5:00 PM – Tigres UANL v León (Univision, TUDN) (Match of the Round in Liga MX!)
5:00 PM – Pachuca v Atlético San Luis (ESPN Deportes)
7:00 PM – Cruz Azul v Guadalajara (Univision, TUDN)
But we all know what y'all are really hankerin' for! A battle of "student-athletes" risking life and limb for no money, the slim hope of a future payday, and "free" tattoos and crab legs with no witnesses.
Here are all of the evening's games being broadcast in the US (all times Eastern):
Norfolk State at Old Dominion | 7 p.m. | ESPN3
Alcorn State at Southern Miss | 7 p.m. | ESPN+
SMU at Arkansas State | 7 p.m. | ESPN+
Illinois State at Northern Illinois | 7 p.m. | ESPN+
Monmouth at Western Michigan | 7 p.m. | ESPN3
Nicholls at Kansas State | 7 p.m. | ESPN+
Stephen F. Austin at Baylor | 7 p.m. | ESPN+
Virginia at Pitt | 7:30 p.m. | ACC Network
No. 16 Auburn vs. No. 11 Oregon (Arlington, TX) | 7:30 p.m. | ABC
Missouri at Wyoming | 7:30 p.m. | CBSSN
Abilene Christian at North Texas | 7:30 p.m. | ESPN+
Miami (OH) at No. 20 Iowa | 7:30 p.m. | FS1
Middle Tennessee at No. 7 Michigan | 7:30 p.m. | Big Ten Network
No. 3 Georgia at Vanderbilt | 7:30 p.m. | SEC Network
Georgia Southern at No. 6 LSU | 7:30 p.m. | ESPNU
Arkansas-Pine Bluff at TCU | 8 p.m. | FSN
Louisiana Tech at No. 10 Texas | 8 p.m. | Longhorn Network
Houston Baptist at UTEP | 8 p.m. | ESPN+
Grambling at UL Monroe | 8 p.m. | ESPN3
Weber State at San Diego State | 9 p.m. | Facebook
New Mexico State at No. 23 Washington State | 10 p.m. | Pac-12 Network
Southern Utah at UNLV | 10 p.m. | MW Network (stream)
Fresno State at Southern California | 10:30 p.m. | ESPN
I discussed earlier how the best viewing options involved Pac 12 teams Oregon and USC. I fully expect both of them to lose. In the meantime, here are some hot cheerleaders to remind you of what games I'll be watching: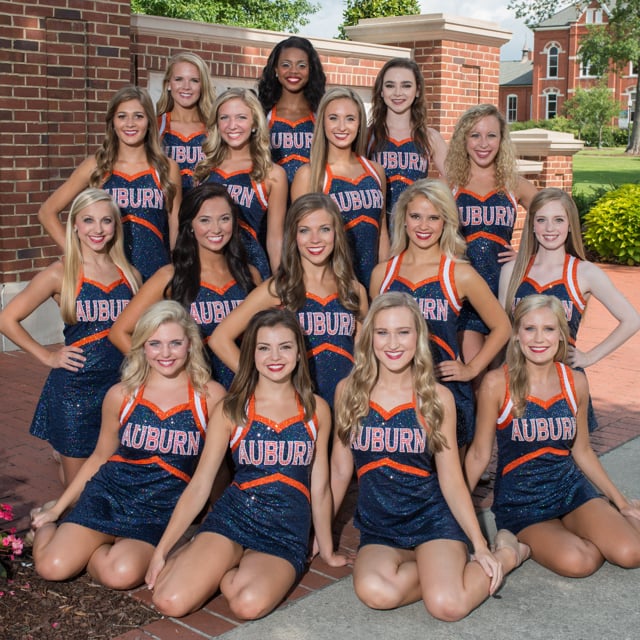 Enjoy the games!
(103/69)
International Member of the Geelong Cats and recovering Steelers fan. Likes Butts. And Balls. And Boobs. Pretty much anything that starts with the letter B. Preferably together.
Latest posts by ballsofsteelandfury (see all)