Hello sports fans and work procrastinators!
We have a Lesser Footy Double header today.
Game 1A: Continental Europe Bowl (1PM EST)

A YUGE match for both clubs. Leicester needs to keep pace with Chelski, who won yesterday. The Foxes have 1 win from 6 league outings and lost to Chelski in the FA Cup. With that said, the Foxes have 7 points and 3 shutouts over their past 3 homes games. Caglar Soyuncu will miss out through suspension while Ben Chilwell and James Maddison are also doubtful.
Meanwhile, Sheffield United can put themselves into a Europa and back into a Champions League spot with a win.Sheffield United are on a four-game unbeaten run, beating Tottenham Hotspur, Wolverhampton Wanderers and Chelsea and drawing with Burnley.
Prediction:
Both clubs score lots of goals and with Lesters Soyucu missing, expect the Blades to attack his replacement. Probably because I'm biased and how well Sheffield United have been lately, I expect them to win 3-2.
Game 1B: The Bigger Disappointment Bowl (1PM EST)

Holy shit, both of these teams were incredibly disappointing this year. At the beginning of the season, a lot of pundits and idiots like myself legitimate thought Everton would challenge for a top 4 spot. They're 11th. However, Disappointing Everton tend to beat up shitty teams at home. I saw a stat today that says the Toffees create 1.79 expected goals per match in seven home games against the teams below them in the table.
On the other side, similar to Litre's Mighty Fulham, Villa spent a ton of money to ensure they would stay in the EPL this year. They are now 4 points in the red and desperately need to win. Prior to beating Palace a few days ago, the (More like Detroit) Lions lost 7 of 9 and were outscored 17-5. Moreover, Villa is the worst defensive team on the road in the league.
Prediction:
Disappointing Everton will win 3-1. They gotta finish strong so that people like me will think that next year will be the year where they shoot up the standings again.
Voice over: They didn't.
Match 2A: The "Unless you're a fan of either team, nobody should be watching this game because it means nothing" Game. (3:15 PM EST)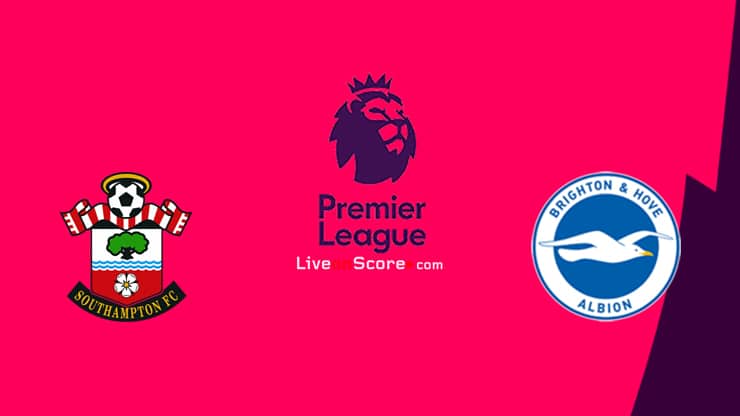 Southampton is a really good, system team that could be a legitimate Europa threat next season if they don't shit the bed early in the season like they did this season. Brighton is really bad at lesser footy and somehow have gotten lucky by playing teams when they're most vulnerable. It's great for them because they have been able to take advantage but in the grand scheme of things, they really should be getting relegated.
Prediction:
Southampton is on fire and are looking to make a name for themselves by winning out. While they might be tired due to a short turn around time, I still see Southampton winning 3-0.
THE MAIN EVENT: The "Please Don't Choke Please Don't Choke Please Don't Choke Please Don't Choke Please Don't Choke" Game (3:15PM EST)
After verbally fellating and discussing how United could actually win a game that teams over the past 6 years would not normally win in the preview, United shit the bed early in the match and then again in the dying seconds. All I'll say about that last minute goal is this (go to the 1:11 mark, or pause it at 1:18):
Zonal defense in set pieces is really stupid because it puts your best players in zones, as opposed against the other teams' best air strikers. Not only that, but it often causes confusion as the players must be aware of where they are on the field, as opposed to where their mark is, which is where you get that game tying goal. Maguire leaves his zone and indirectly marks his teammate and therefore loses the air ball that he could have easily won otherwise. Him leaving the zone results in a large gap being opened and now Lindeloff has to be a cuck and watch three men deep in the box. Fred is in his zone, but also cucks because his man is very deep in the box. David De Gea is a territorial goaltender. Zonal defense erases his strength in challenging the cross and results in having to take the penetration of the other team. And that's why when you play zonal defence, a team can score a set piece with 3 players essentially 4 yards from the goal line.
TL/DR: If you're spending 80 million Tea and Crumpets to buy a CB that is known for winning air balls, DON'T GO IN A FUCKING ZONAL DEFENCE, MAKING HIM FUCKING REDUNDANT YOU STUPID FUCKS! THIS HAS BEEN A PROBLEM ALL FUCKING YEAR! ALL YEAR. JUST MAKE THE GOD DAMN CHANGE TO MAN ON MAN DEFENCE! UNITED COULD BE IN 3RD PLACE RIGHT NOW, BUT INSTEAD THEY NOW HAVE TO WIN OUT TO ENSURE THEY MAKE CHAMPIONS LEAGUE!
*AHEM*
Now that FIFA officials are very rich due to Man Shitty bribing them to overlook financial fair play, United have to finish in the top 4 to ensure they get that sweet Champions League money. Nothing more than a win will do. One good thing about this match happening so soon after they squandered their win on Monday is that they can redeem themselves today. The downside is that their LB position is going to be bad as Shaw and WIlliams, if either play, are playing injured. If they don't play, United might use either Diego Dalot or very young prospect, Ethan Laird. That's terrifying for a team that must win. In all honest, I almost rather United put Fred or McSauce back there. Wonderkid Mason Greenwood is also hurt, which means adorable–but currently really bad at lesser footy– Daniel James will play on the right side. Perhaps because I like James, but I've seen some moments of brilliance during his long slide into mediocrity play. For some reason, again, it's probably hope and lets face it, hope is a hell of a drug, I actually think James might score today. But the thing that matters most is that Bruno and Pogba (who got a cool new 'do) play really well today and their remaining games this season, which SHOULDN'T be an issue.
Crystal Palace is mathematically safe from relegation and can't really challenge for anything. However, considering how it wasn't that long ago since they were looking at a spot in Europa, they will be looking to find their form and play spoiler to United. This might be hard because they've got some injured bodies and their key striker, Benteke, is missing the game do to a suspension.
Prediction:
This should be a 3-0 United win. However, with fatigue, key injuries, the pressures of winning and the fact Palace always seems to give United fits, I think United will win an ugly 2-1 win. . .I hope.
Enjoy the games!