Latest posts by litre_cola
(see all)
Good morning! I am really excited. Do you know what never goes away? Futbol! Shit our corner of the clubhouse is year round, disease or not. Seriously, we may have a problem. Happy? This is written before the 1st match so let's go!
If you are up like I am right now then welcome to day 1.
I'm excited to participate with you all this year (sry YeahRight) in Hot Premier League Action.
As we know 2020 has been just absolutely awful and everything sucks, but at least we have sports back. Capitalism said fuck you to the 'Rona and our gladiators must play on.
Do you remember the days of Belarus 1st division on Youtube? Hippo and I do. I remember sweet, sweet Gamblor offerings from Nicaragua, Honduras, and not to mention Indonesian table tennis.
I have done these for DFO for years so  we decided to do things a bit differently this year. The Hippo, BallsofSteelandFury have teamed up to give you a preview,  an opinion piece on the Premier league today.
Before we begin yelling at clouds, I present the greatest series of futbol commercials. You have have seen the edited one, but here they all are.
We are back people and here is our usual half assed EPL preview opinion piece for you! Now with more hate!
Arsenal FC – DFO fans – BK (Tank owner), Horatio
In –Pablo Mari (£7.2m, Flamengo), Cedric Soares (undisclosed, Southampton), Willian (free, Chelsea), Gabriel Magalhaes (£23.4m, Lille), Dani Ceballos (loan, Real Madrid), Mari (£7.2m, Flamengo
Litre – "The Invincibles", I thought that this team was great and I really enjoyed watching them but their fans can beat it by always bringing this up. We get it, you had a good spell with amazing player. What happened? Moved to a new ground, lost your soul and dumbfuckery in the front office? Good. Refurbish old stadiums, don't move along because you lose your soul. They could be good but I hope they lose their 1st game.
King Hippo – Arsene Wenger's perpetual fart-sniffing face.  Hey, fuckadoo.  You NOE wut they say – he who smelt it, dealt it.  More currently, Mikel Arteta's handsomeness makes me feel even less of a man, and I ain't know that was possible.
Balls – Speaking of fart-sniffing, has anyone read Nick Hornby's "Fever Pitch" which is supposed to be about his fandom for Arsenal?  That's $14.95 and two hours I will never get back.  Fuck this team and that book.
Predictions
Odds 30 to 1 All odds taken from coolbet
LC: They will finish 5th, improving under Arteta
KH: Eh, I need to say something provocative…so put me down for a Return to Arsene-levels (4th position).
Balls:  They usually stick around the top tier but never accomplish anything.  I say they finish 7th.
Aston Villa FC
In -Ben Chrisene (undisclosed, Exeter), Matty Cash (£14.2m, Nottingham Forest), Ollie Watkins (£27.7m, Brentford) BAHAHAHAHAHAHAHAHAHAHAHAHAHA they paid what for Watkins?????? BAHAHAHAHAHAHAHAHAHAHA. How'd he do in the C'ship playoffs you fucks???
Litre – Oh sweet Jesus do I hate these guys. From smarmy asshat supporters to support from the Prince (Not cool one RIP) to Jack Grealish being a complete moron, there is so much to choose from. First off their supporters are deplorable human beings in person and online. It's a constant dick measuring contest about how they're a big club and deserve to be in the Prem. "Should have never have fuckin been down!!" Fuck you, you were down because you were shit, deal with it. If I believed in a deity I would pray that you fucks go down.
King Hippo – Bunch of Midlands/Tory Cunts, these.  Jack Grealish also can get fucked already, too.  I am not convinced that anyone actually likes these jammy fucks.  Never met a single Villa supporter.
Balls:  The only reason I know about Aston Villa is because they're from Birmingham and that's where Robert Smith from The Cure grew up and that made me think they were cool but then I remembered that Robert Smith is not a big soccer guy so maybe it's because this team and their fans suck balls. /checks with Litre and Hippo.   Yes, I'm right.
Predictions
Odds: 750 to 1
LC: 19th and see you the fuck later!
KH: Agreed with Ballsy, 18th and the best kind of relegation (the heartbreaking, last day varietal).
Balls:  I say 18th but still relegated.
Brighton Hove & Albion FC
In – Zak Emmerson (undisclosed, Oldham Athletic), Joel Veltman (£900,000, Ajax), Jensen Weir (£495,000, Wigan Athletic), Adam Lallana (free, Liverpool) Whoa, how the highly touted have fallen, a FREE????
Litre – Well, I like their stadium, their kits are nice. I would like them to go down this year and I feel that they will be in a battle with my beloved. In all reality the coastal bastards have been lucky to have been up so long, take your parachute payment and beat it.
King Hippo – Trash Birds.  All I can imagine is white scat all over one's attempted picnic.  On the pitch, you mostly just feel sorry for 'em.  Spork to a knife fight.
Balls:  This is a team?  I'm sorry, it sounds like the legal firm representing one of the footballers that sexually assaulted a miner outside a club.  No, that's not a typo.
Predictions
Odds 600 to 1
LC: 20th as I think it is their time to go down
KH: 17th, because there is still worse dross at the bottom (PHRASING!).
Balls:  Agree with Litre. 20th and GTFO.
Burnley FC
IN: you do not give a flying fuck.
Litre – Oh this place sucks. I think in years past I went on to Tripadvisor to see what the highlights are. A castle which every town has and a singing ringing tree found here. Like a day in the country side with an English Zamfir. He of the pan flute fame.
King Hippo – The "White Lives Matter" aeroplane, obviously.  Rebecc-ur Lowe has never been hotter than when she quaked with rage thaat fateful day.  It's nice how she didn't just leave it for Robbie Earle to handle, you know?  We are all in this together.
Balls:  Burnley sounds like the name of the drunk dude at the corner kebab shop that looks like he's going to throw up but then doesn't and then does all over a brand new car.  What an asshole.
Predictions
Odds 650 to 1
LC: Oh these guys are so anonymous that they will stay up cuz they have a manager. 17th
KH: Karma will be real for once, and they go down (19th).
Balls:  Somehow, someway, they get results.  I call it 13th.
Chelsea FC – DFO fans – rockingdog
Oh Fuck, I do not want to list this. This is a god damn master class in recruiting.
In – Hakim Ziyech (£36m, Ajax), Timo Werner (£47.7m, RB Leipzig), Ben Chilwell (£45.2m, Leicester City), Malang Sarr (free, Nice), Thiago Silva (free, Paris Saint-Germain), Kai Havertz (£72m, Bayer Leverkusen), Xavier Mbuyamba (free, Barcelona)
A whole boat load of dudes left too.
Can we talk about how awesome these fucking pricks will be? Jesus Christ I hate to say it but they will be fun to watch. God that hurts.
Litre –  I…..I can't even tell you how much I hate these bastards. I hate their fans, I hate their stadium……. I hate their Russian Oligarch owner, I hate their tight paned manager, I hate their racist fuck supporter groups. Please just go to your own neighboUrhood. At the stadium there is a team picture against as a mural with a seat so you can sit down and have your picture taken with the team. I sat there and gave the double bird to Terry and Lampard.
King Hippo – Have I ever mentioned that Frank Lampard is a Tory Cunt?  (Does he live in Fulham or Chelsea?) I can't help but love Olivier Giroud, though.  The consummate Frenchman.
Balls – I don't even like the name Chelsea.  It's the name of a stuck-up bitch that pretends to like you but only wants you to do her homework for her.  Fuck you, Chelsea!
Predictions
Odds 10 to 1
LC: It pains me but they are real good again, I can see 3rd for them
KH: They slip quite a bit, having done more bidness than is easily integratable.  7th
Balls:  They got rid of Mourinho, so that's good.  I say 5th.
Crystal Palace FC- DFO fans – Spam!
In- Nathan Ferguson (free, West Bromwich Albion), Eberechi Eze (£16m, Queens Park Rangers),
Michy Batshuayi (loan, Chelsea) <- This is a good one.
Litre –  One of my best mates in the world lived in Selhurst for about 10 years. A lovely Irishman who has now resettled with his 3 kids in a meadow somewhere near Kilkenny. I used to crash on his couch and let me tell you that Selhurst is the most dreary, gray, morose part of London. It seems like when on the train, because the tube doesn't go there, you get to Brixton and the sun comes out. You could be coming back from the pub at 6 am and the sun is coming up in Hammersmith and by the time you get to Selhurst it's raining. It's more depressing than Scotland in the winter.
King Hippo – Uncle Woy – I mean, have you watched his sides play?  It's the best cure FOAR insomnia outside of a baseball match.  They are usually at least moderately dirty, too. (LC: Great Escape for Mighty Whitey fans makes him a God)
Balls:  Crystal Palace has some history and it's all good.  No hate towards this bunch except that I hate that they're never any fucking good.
Predictions
Odds 700 to 1
LC: Survival under Uncle Woy. 15th
KH: Comfortably mid-back-half.  Same old, same old.  Let's say 13th.
Balls:  They barely stay up. 17th
Everton FC – DFO fans – Hippo, Hippo's ded cat (JT D****s)
In -Niels Nkounkou (£243,000, Marseille B), Allan (£22.5m, Napoli), Abdoulaye Doucoure (£19.9m, Watford), James Rodriguez (£20.2m, Real Madrid)
They got James!
Litre – I was trying to find a reason to hate Everton and I remembered that this is where Wayne Rooney started.
He likes old hookers.
When I lived in Scotland he got caught with a lady of the night and the back page on the Scottish Sun was the "Auld Slapper". Hilarious. Wayne Rooney was overrated because he was all the English had at the time.
King Hippo – Rooney, and how deluded and foolhardy 90% of the supporters were (I got so many "tool" votes on NSNO.co.uk during that summer/early fall) about his horrid second act.  Thank God we successfully fucked him off to MLS, where all "luxury players" go to get fatter and slower.  Fat Sam came in halfway through that Scheisse Porn Season, and I quit watching for like 3 months.  Suffice to say…I am just happy with any morsels of Toffee joy now.
Balls: Toffee sticks to my teeth.  It is REALLY fucking annoying.  I have to brush my teeth every time I eat it.  Why the fuck would you call your team the Toffees?
Predictions
Odda 250 to 1
LC: 7th, take it and like it Hippo
KH: Going with 6th, which is insanely optimistic.  But Don Carlo is just that suave.
Balls: Hippo can't have nice things. He knows what he did. 8th.
Fulham FFC – DFO fans –  Lemonjello, Litre, perhaps Deci? (No Hippo, I will never subject him to this)
In -Anthony Knockaert (£10.5m, Brighton & Hove Albion), Antonee Robinson (£1.9m, Wigan Athletic), Mario Lemina (loan, Southampton), Harrison Reed (£8.1m, Southampton), Alphonse Areola (loan, Paris Saint-Germain), Kenny Tete (£2.9m, Lyon)
This was some solid business. Missing some cover for Mitro who lead all 4 leagues in scoring last year but perhaps Kamara or the young'uns can do it.
Litre – I hate how this stupid club makes my mood for a couple hours after the game, I'm legitimately upset when they lose for a few hours after a match. I have stated before that I enjoyed being in the C'ship because the London Jaguras had a shot to win every game. In the Prem it is duck, cover and hold on the best you can. I hate the hope that I have for this season when in my heart I know that the 5th richest owners in the league have not invested much this time. It is true they really got it wrong 2 years ago but the lack of players being brought in to assist the back 4 is worrying (we have added 3 now!). If Mitrovic goes down Mighty Whitey (nawt raycess) is indeed in big trouble, and will be headed for the drop. I also hate that the previoUs owner Mohammed Al Fayed had a Micheal Jackson statue in front of iconic Craven Cottage.
King Hippo – Mighty Whitey's fight to secure a homeland for White children in the Premiership is back for a second go under Shad Khan.  When you have a Mitrovic, you have a chance.  Apparently the back four is…a work in progress, though.
Balls: Craven Cottage sounds like the place where the British aristocracy brought their white slaves and had sex parties which doesn't sound that bad until you realize they were all underaged and trafficked.  Also, it might as well be Fulham FFS because that's what Litre yells every weekend when he watches their games.
Predictions
Odds 1000-1 (Dear God)
LC: I am going to say 15th, survival but it will be a painful season
KH: Just can't have them any lower than 16th, God bless 'em.
Balls:  Because I like Litre, I'm going to say that they do not yoyo and return to the Championship.  16th.
Leeds United FC
In, Helder Costa (£15.9m, Wolverhampton Wanderers), Illan Meslier (£5.9m, Lorient), Joe Gelhardt (£900,000, Wigan Athletic), Jack Harrison (loan, Manchester City), Charlie Allen (undisclosed, Linfield), Cody Drameh (£400,000, Fulham),, Rodrigo Moreno (£27m, Valencia)
Robin Koch (£11.7m, Freiburg)
To quote Austin Powers. "Who are these people?"
Litre – Everyone hates Leeds, now you know.
King Hippo – Apparently they have a "War of the Roses" historic rivalry with United, so their promotion should yield more delicious, weapons-grade Wakey Hate.  That's all I can say about Leeds that's nice.  I always think of Todd Margaret.
Balls:  One of the first teams I can remember from when I first started watching soccer was Leeds United.  Apparently, they were something back in the 80s. I'm pretty sure they've been in the lower divisions since then, so coming back to the top flight is a big deal.
Predictions
Odds 350 to 1
LC: Bielsa is a hell of a manager even if he cheats, 14th
KH: Did I say 15th already?  No?  15th, then.
Balls:  I think they get close to the Top Ten.  12th.
Leicester City FC
In. One guy, I am not dignifying that. I would have put them closer to the drop knowing that.
Litre – Claudio Ranieri is a genius! Look what he did! Lightning in a bottle. WRONG. He is a shit manager with terrible tactics and I believe is the reason that Mighty Fulham went down two years ago. I always cheer and bet against Sampdoria where he is the current manager.
King Hippo – I despise Brendan Rodgers (even though in Pretend Footy, he was good buddies with Bernard Gilkey) even more than Lampard.  And Jamie Vardy is basically a walking National Front recruitment poster.  Again, Todd Margaret (at like the 2:55 mark):
Balls: Lester The Molester was a favourite joke when I was growing up. I will not support any English teams where the c is silent.
Predictions
Odds 250 to 1
LC:  I don't know, 8th?
KH: Fuck these guys, 11th and a Rodgers sacking.
Balls:  For whatever reason, they're still good. 9th.
Liverpool FC
In – A Greek guy. They didn't need much.
Out – A real long list.
Litre – I hate that so many of my friends are legit Reds supporters. All four corners of the globe, they're  everywhere. I lived in Australia when the amazing Champions League Final comeback in Istanbul happened. That evening my buddy and I stayed up at the hostel where we lived so we could watch the game with about 50 ex pat Brits who also lived there. At 3-0 Milan we were wasted and decided to turn in as it was over and most of the limeys were heading to bed as well. About an hour later, my then girlfriend woke both of us up (different beds) saying we missed the game. We told her that we watched the 1st half and that it was a beating so it was all good. The next morning I think I had 100+ messages on my supersweet Nokia telling me that Liverpool were the best club in the World and to suck it. I hate them because I missed it, and I hate them because they are good again and some of my closest friend have been die hards their whole lives.
Oh fuck, I just remembered we sold Harvey Elliot to them and he is a supreme racist, misogynist cunt, enjoy that ye Scousers. Seriously, he is 18 and there are so many instances of him being a top end moron, you can just do the googling yourself. Mom is a racist too.
King Hippo – Their supporters are, legitimately, the WORST GODDAMNED PEOPLE IN THE WORLD.  I do not, can not, watch any of their matches (except Derbies, which I sometimes hate myself enough to suffer through).  My favoUrite banner (see Everton pic) remains "and we'll hang the Kopites one by one, on the banks of the Royal Blue Mersey."  Friendly Derby, my hairy white arse.
Balls:  I've been to Liverpool.  That town LOVES the fucking Beatles.  I cannot stand the fucking Beatles, specially Paul McCartney.  And don't get me started on Lennon and Yoko Ono and all that shit.  Fuck this team and fuck the band.
Predictions
Odds 3.15 to 1
LC: 2nd, they will not do it again. They have so much class but the big boys can figure them out a few times.
KH: 3rd, and they will whine like that "It's not FAIR" gif lady.
Balls:  I also think they will not repeat. 2nd.
Manchester City FC (DFO Supporter: Ballsy, sort of Scotchy?)
In
Yan Couto (£5.4m, Coritiba), Issa Kabore (£4.1m, KV Mechelen), Ferran Torres (£20.7m, Valencia)
Nathan Ake (£40.8m, Bournemouth)
Ummm, you guys have all the money right? In the mix for Messi right? Have you seen Chelsea's in list? Ake for 40 million from Yeah Right's Cherries???? Sweet Jesus that is preposterous! He won't even get a regular run out.
Litre – Dirty Oil money. Is it jealousy? Maybe. That being said the Gallagher brothers are huge fans so let the hate flow!
King Hippo – Easily the least hateable "big" club.  They continually stick their finger in the eye of "respectable" powers, and I love that.  Plus, they are great to manage in Footy Manager.  Ian Curtis was a supporter, way before it was kewl.  BUT I DO HATE HOW THEY LAID DOWN LAST SEASON, AND GOT EVERYONE STROKING THEMSELVES ABOUT HOW "GREAT" THE SHITE WERE.  NOT EVEN 100 POINTS, AND ONLY A SINGLE TROPHY.  Had City not taken periodic naps all season, there would have been the proper ZERO trophies.
Balls:  I will only support them as long as Pep is the coach.  I do enjoy me an Oasis tune, though.
Predictions
Odds 1.80 to one
LC: Champions, they will win and Pep will leave.
KH: Champions, Pep has a point to make.
Balls:  Champions, they will win and Pep will get Messi to join next year.
Manchester United FC – DFO fans – Wakezilla
In – Donny van de Beek (£35.1m, Ajax) I will give them credit for this guy. He good. I really like the team they have assembled and don't mind the babyface assassin, but fuck their supporters.
Litre – Oh where to begin. Fans are awful front running humans and they're incredibly irritating. I think the trail of players I dislike that put on the jersey is actually a parade. Sheringham, Yorke (miss child payments much), Stam (knobhead), Beckham (thicker than 20 gym mats), Ronaldo (fuck him), Rooney (discussed earlier), Van Nistelrooy (horseface), Roy Keane (insane), Scholes (dirty). Jesus they were good and I hated a lot of their players. Stadium of Dreams? Get fucked.
King Hippo – Sir Alex Ferguson was a thundercunt, who played the media and intimidated officials (who were already all too inclined to favoUr the front-runners).  He was the German Elton John (h/t to fanboi DonT) before anyone knew who assdick Klopp was.  I really enjoy Ole Gunnar's "disappointed dad" sideline faces.  And I really had enjoyed this brief era (too bad you can't hear the Goodison crowd in match #7 – singing Are you watching, are you watching, are you waaaaatching, David Moyes?):
Balls:  I took a trip to Asia a few years ago and everywhere you looked, you saw Manchester United shirts and merchandise.  This club is truly YUUGE.  And this was when they sucked ass!
Predictions
Odds 15 to 1
LC: 4th, They are improving.
KH: Ole has hit his stride, and they have oodles of attacking talent rounding into peak years.  2nd to City.
Balls:  They made the right choice with Ole.  They will finish 3rd and challenge hard for the title.
Newcastle United FC- DFO fans – WCS (poor bastard, Young Ballsy)
In- Once again an Austin Powers "Who are these people?" Sell the team or go down. The Geordies deserve better! Maybe they should look across the Tyne river to Sunderland…..oh.
Litre – I hate these guys because of Alan Shearer and I'll tell you why. I used to work at a golf resort in Scotland. One evening a helicopter lands in front of the hotel and 8 people get out and march into the dining room. It was Alan Shearer, Shay Given, 2 other dudes and their WAGs. This was a real fancy place where all main courses were done tableside. Chateaubriand, rack of lamb, Dover sole and Lobster Thermador were on offer. Shearer's wife orders the lobster which comes cooked and placed in shell. At this restaurant we present it with some of the cooked red shells and the rich folk scoop it out, delicious gluttony.
Well, I brought the lobster over to present to her. It seems that Shearers missus thought it was still alive and freaked the fuck out. Overturned a junior waiters tray and screamed at me to take it back to the kitchen until it was dead. I looked at Shearer, he didn't flinch and said "Well, do what she wants." It was dead, in pieces, cooked, with the sauce on it.
I went back to the kitchen and the predominantly Scottish kitchen lost their minds. I brought back out a mound of lobster with sauce that looked like cat food and presented it to her. The response was " There, was that so hard luv."
They did not tip on a 2000 pound tab and took their helicopter back to Newcastle.
King Hippo – Perhaps my favoUrite aspect of being a Bitter Blue?  Our fanbase hates pretty much everyone.  These are known to us as "those toothless Geordie cunts."  Apt, very apt.  On Footy Manager, they exist as the penultimate "more money than sense" squadron.  Every time they go down, my Pretend black heart just sings.
Balls: As a young underaged drinker, Newcastle Brown Ale was my favourite beer. They were on the shirt of the Newcastle football team.  Hence my appreciation for them.  Too bad the beer is not brewed in Newcastle anymore and the team sucks now.
Predictions
Odds 700-1
LC: I would like them to go down, but I think they will tuck in at 16th
KH: I want them to go down, but they won't.  12th
Balls:  I think they go down. 19th.
Sheffield United FC
In – 4 dudes with undisclosed transfer fees and a lad on loan from Rangers. (This could be bad)
Litre – Sheffield? The Arctic Monkeys albums have gotten worse and worse as they have gone on. In the beginning in their teens they barely knew how to play instruments their sound was phenomenal. Now that they have been glammed up they have not taken the Radiohead trajectory of different but still well done music. They suck now.
King Hippo – Good old Team Knifey!  They were interesting in 2019-20, and based on the laws of Lesser Gravity…expect them to crash into the relegation zone this go-round.  Apparently, most of Sheffield (vast majority supporters of Sheffield Wednesday) hates them.  But who cares what they think?
Balls:  The ONLY Sheffield team to root for is Sheffield Wednesday.  I mean, how cool is it to have the word Wednesday on your name?  You know who else was like that?  Wednesday Adams.  Coolest kid ever.
Predictions
Odds 500-1
LC: 11th sounds about right here
KH: 14th, they get out of relegation gaol the last 4-6 weeks.
Balls:  I think they drop a little lower. 15th.
Southampton FC- former DFO fans – He Who Shall Not Be Named (I think I know who that is, but he blocked me on twitter)
In –
Litre – Houston 500s sister club. I get them and Middlesbrough confused which sounds about right.
King Hippo – These lost AT HOME 9-nil to Lester last season…and didn't go down.  It was that kind of year.  This is another universally-despised bunch.
Balls:  I really dislike when this team is called "Soton".  That's just lazy.
Predictions
Odds 350 to 1
LC: 18th and good riddance
KH: Fuck them in the fuckhole, ded fookin' last (20th).
Balls:  They'll hang around. 16th.
Tottenham Hotspur FC- DFO fans – Rev. Mayhem, Sharkbait (apologies, I know we are forgetting imaginary ppl here)
In – Pierre-Emile Hojbjerg (£14.9m, Southampton), Giovani Lo Celso (28.8m, Real Betis), Matt Doherty (£15.1m, Wolverhampton Wanderers), Joe Hart (free, Burnley) (Like Joe Hart, Joe Hart?)
Litre – Shit I forgot about Mourinho. He truly is the most arrogant piece of work ever. I do like how he has been pegged back a wee bit due to lack of success recently. Like the NFL when will get regurgitated like being backstage at a Carpenters gig.
Daniel Levy and the brain trust constantly raid Fulham for players and it is really annoying. Dempsey, Dembele, and now Sessingnon, maybe instead of all that money develop a squad at your academy. I also have been to Old White Hart Lane, it was a complete shithole and needed too much work. I understand them building a new ground, at least it doesn't have a track around it.
King Hippo – Son breaking Andre Gomes' leg last season, and somehow becoming the "victim" in the meeee-jia.  Then they hired "The Special One" – just disgusting.  They can get right fucked.
Balls:  Mourinho can get fucked.
Predictions
Odds 50-1
LC: 6th, totally take a step back this year.
KH: 5th, just ahead of me Toffees.
Balls: Mourinho can get fucked. 4th.
West Bromwich Albion FC
In- Austin Powers collection
Litre – They are everything I do not want Fulham to continue to be, and that is a yo-yo club. West Brom never sticks around very long but they homegrow and scout players so well that they are always back up. Apparently West Brom is kind of a hole and is probably the lowest on Premier league stadiums that I would like to visit. Probably a pain in the ass to get to as well.
King Hippo – Another bunch of scat-spreading Trash Birds.  Nobody cares about these, and hard to see how they avoid the drop much longer.  I do get them confused with Villa sometimes.
Balls: So, I did some research because a lot of these teams have Albion on their name and I had no idea what that meant.  Apparently, "Albion" is an alternative name for the island of Great Britain.  The More You Know.
Predictions
Odds 1000-1
LC: They will surprise and finish 13th, solid club.
KH: I dunno, 10th?  Running out of numbers.
Balls:  They're a perfectly cromulent 10th.
West Ham United – DFO fans – Fronk
In – A dude from Prague.
Litre – They lost their soul when they moved into the Olympic Stadium. It has a track and that is by far the worst thing any stadium can have for the home fans. In their old digs at Upton Park they were practicall on top of the pitch. Even their kitschy "forever blowing bubbles" was cool there, now it seems really quite dumb. If you ever have been up around their 'hood it is full of veeeerrryyy interesting folk who speak a completely different dialect. I understand Geordies, Mancs, Scouser, but whatever brogue they use it indecipherable
King Hippo – There is strong Toffee hate for these, totally unrelated to Moyes.  Most popular thing to say on the Everton interwebs?  Mark Noble is a cunt.
Balls:  Chicharito played for them and then left but apparently had nothing but good things to say about them.  They do have hot female fans, though.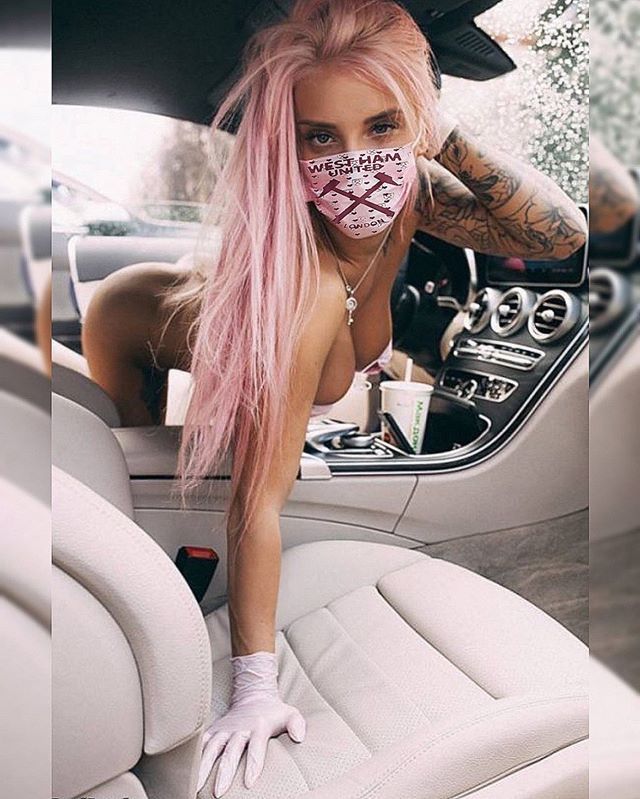 Predictions
Odds 500-1
LC:  A good season for them and 12th
KH: 12th is what I have left in their range of opportunities.
Balls: I think they finish 11th.
Wolverhampton Wanderers FC
In – I didn't even look, but I bet there is a Portuguese guy.
Litre – My buddies ex-wife is from Wolves and she is a sharp C. Makes his life hell while they share the wee ones. That is enough to make me hate Wolves. I think in 2000 I bought some bunk hash from Nuno Espirito Santo in the train station in Lisbon.
King Hippo – Seriously, their (admittedly quite excellent) manger looks like the guy you try not to make eye contact with at the train station.  A bit surprised he hasn't…uh…met Scotchy's acquaintance yet.
Balls:  I like Wolves.  I mean the animals, of course, not the team.  The team is ok.  I saw them play earlier this year and they're not bad.  They're also not great.
Predictions
Odds 200-1
LC: 9th, fixture congestion will get them.
KH: 8th, a nice purgatory finish.
Balls:  I say they finish 6th.
To the Games!
6:30 Am DFO time Arsenal V Fulham
9:00 Am DFO time Crystal Palace v Southampton
11:30 Am DFO time Liverpool v Leeds
14:00 Pm DFO time West Ham v Newcastle
All the games are on a form of NBC I understand, and in Canada they are on DAZN.
Here is the link for our tipping competition, NOW WITH ONLY 2 OPTIONS. The underdog is either tie or win. Maybe someone will catch Rev this year.
https://fantasy.espn.com/games/english-premier-league-pickem-2020/group?id=5015c670-ada1-4413-93aa-9b4a4abb1e20&joining=true
As always,
Be safe, be kind, mask up.
Scotchy this is my 68th authored post.