Latest posts by Joliet Jake Delhomme
(see all)
Gale Sayers, RIP
I heard a commentator today say Gale Sayers was the Sandy Koufax of the NFL. Gale played 7 seasons. For 5 of those seasons, he was the best offensive player in the history of the league. He and Brian Piccolo were the first interracial roommates in the NFL. "Brian's Song" can still make the room very dusty while watching it.
Back to your regularly scheduled programming
Your responses to my daughter's birthday broke my heart wide open. Thank you.
We spent the whole day Sunday annoying her with stories of her birth. We had two names picked out for her. Just after she was born, I asked the doctor if the Cubs won that day. He said they lost to the Pirates. So my daughter's name is not Addison because of that. Losing to the Pirates means you don't deserve to have my daughter named after you.
When my daughter was born, there were rules that babies can't leave their grocery cart outside of a hospital room because of stranger danger. There was no room on the maternity floor for us because my wife was in the ICU. I had to hang with my daughter on the couch in the visitors room at the end of the floor. I have a fantastic photograph I took in the visitors room where she looked very pensive and intelligent. Unlike the beautiful, crabby and intelligent teenager she is today.
I know we are all assholes, but I also know that the bond between assholes is stronger than steel. That sounds weirder than it did in my head. Like "Requiem for a Dream" final scene weird. We all suck, but we all suck together.
Thank you my invisible internet friends.
Wrestling Glossary: Luchador
I have been remiss in the definition of this word. Mexico has a very long tradition of professional wrestling. It is known as Lucha Libre, which means "Freestyle Wrestling". Luchador is the name used by Lucha Libre wrestlers. Female Luchas are referred to as Luchadoras. Long before WWE started putting wrestlers in movies, Mexico had a tradition all the way back to the 50's with masked wrestlers starring in movies. Famously, "Samson vs the Vampire Women" was featured in an MST3K episode. Two strong themes of Lucha Libre. High flying and masked wrestlers. Every time I went to Tijuana when I lived in Southern California, my wife had to talk me out of buying a Lucha mask. I should have never listened to her. Many of the greatest matches have been mask vs mask, much like hair vs hair matches here in the US. The two most prominent promotions in Mexico today are CMLL and AAA. For the AEW angle, Kenny Omega is currently the AAA Mega Champion.
Will Hobbs for the win! I am very excited to see someone from Dark getting called up to the main show. My guess is Hobbs gets the pin for the push.
Jon! Cheer the fuck up!
I will keep posting these until I see him smile.
I have been waiting for AEW to start bringing wrestlers from Dark into the main events. Will Hobbs getting the spotlight in the PPV match shows good progression.
I think I have more  wrestling history with Brodie Lee than Orange Cassidy. He would also break my ass and send my wife a check from my life insurance. Murder me on TV and send my wife a check for $700k. For the win.
I
I like how they played this out with Shida and Thunder Rosa last week. Shida came in and rescued Rosa from a beatdown and picked up the NWA title with respect and handed it to Rosa. Also solves the title vs title issue. Set up respect between them and make both titles more important. I wish they would give up and create a women's tag team division. A win by Ivelisse and Diamante could set up weeks of matches for both titles.
Also, following the fantastic match she had with Thunder Rosa, AEW has officially signed Serena Deeb to a contract. As a wrestler, trainer and producer, a great addition to the company. She got a second match on Dark this week and was fantastic. She was one of the Performance Center trainers cut loose from WWE back in April.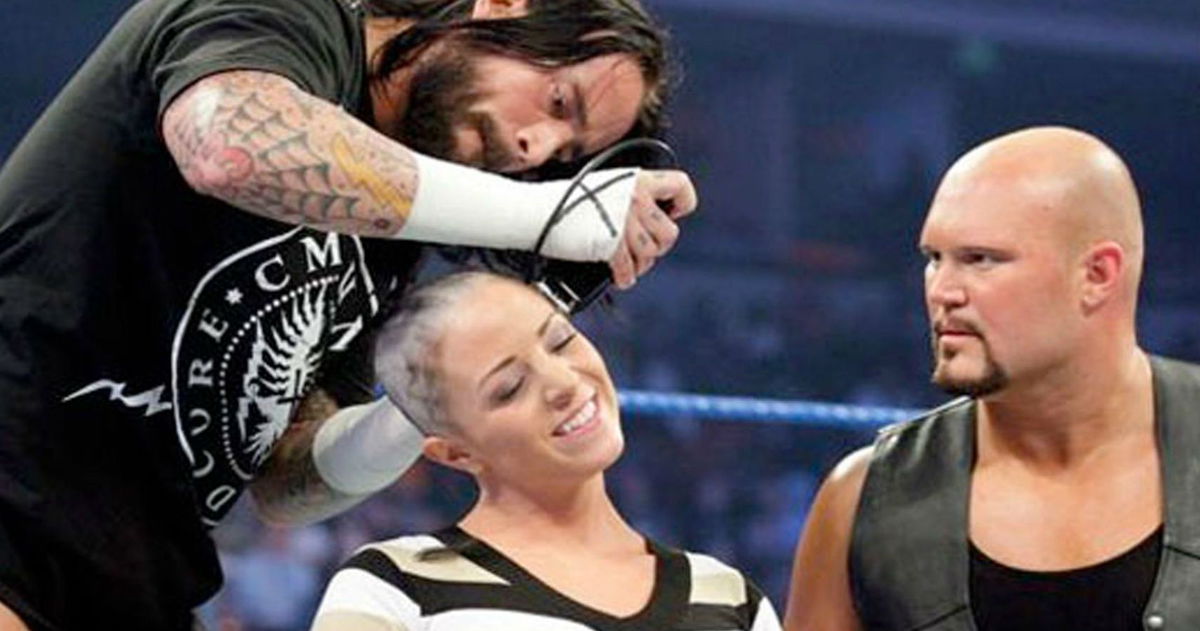 Not to belabor the point, but there is lots of eyeliner in these posters.
Tonight's Sprots:
Dodgeball Thunderdome!!!!: 8:00 pm, Discovery Channel

You know, one of these weeks, there will be a cornhole tournament on this list

MLS

Sporting KC vs Orlando City SC: 6:30 pm, FS1

MLB

St Louis BFIB vs KC Royals: 7:00 pm, ESPN
NHL

Lightning vs Stars: 7:00 pm, NBCSN

NBA

Celtics vs Heat: 7:40 pm, ESPN
Let the beatings commence!