As a reminder, this post will cover comments made up to and through the Saturday Night Open Thread. Sunday comments stand alone and Monday comments will go on the next week's post.
***
The Week in DFO
Here are the things I read in DFO this week that reminded me how much I love this site:
***
I literally just spent four minutes considering the logistical considerations.

Collinsworth: I got this.

monty this seems strange to me
***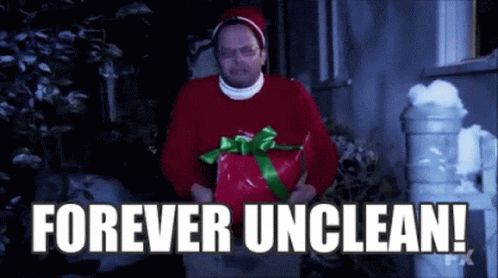 ***
Apparently Aikman and Buck criticized the opening flyover for being a waste of gas and too expensive, not knowing, or not caring, that their mics were not.

https://defector.com/joe-buck-troy-aikman-packers-buccaneers-fox-sports/

Horatio
Dammit, don't make me like them a little bit.

SonOfSpam
Broken cocks are right twice a day.

scotchnaut
Awesome typo

Game Time Decision
That's not a typo.

scotchnaut
***
https://www.tmz.com/2020/10/19/carole-baskin-comes-out-bisexual-tiger-king-big-cat-rescue-dwts/

In related news, her husband came out as "dead."

Col. Duke LaCross
Her husband came out of a tiger's digestive system.

Horatio
I thought her predilection for pussy was already established.

SonOfSpam
***
Bradshaw, calling his own plays: "Franco, I'm probably gonna give it to you. Swannie, you and Stallworth go long, in case I change my mind. And shit, if this don't work, the defense'll just get us the ball back and we'll something else!"

Horatio
***
/wife and I are living between two different places right now

//she accidentally takes the keys to my vehicle as well as her own

Her: "I fucked up. I've got your keys. What time do you leave for work?"

Me: "When you get here and give me my fucking keys. Duh."

scotchnaut
***
Jones: "Are you ready to be my starting quarterback?"

Dalton: "Yes."

Jones: "Will you give your body for my team?"

Dalton: "Yes."

Jones: "Will you give your heart for my team?"

Dalton: "Yes."

Jones: "Will you give your soul for my team?"

Dalton: "My what?"

Redshirt
***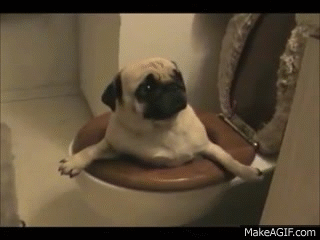 I said get me a toilet pLuNger!

ArmedandHammered
***
/Life in a Northern Town

Turns out that the plumber's sister drives the school bus that my son takes to school, his brother-in-law worked as a sales rep at my business, his cousin has been with us for almost 30 years in the office and he molested my nephew at a youth camp.

scotchnaut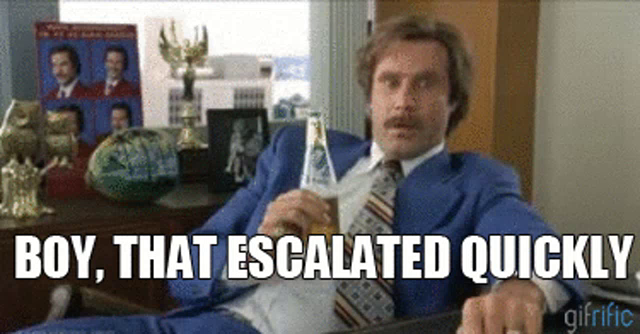 ***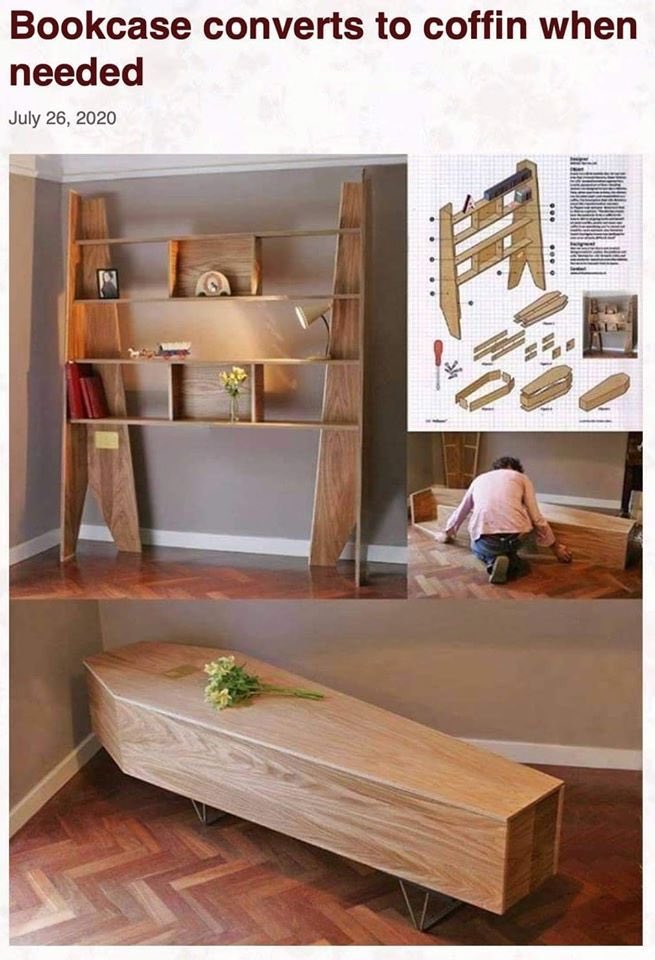 ***
So do Cincinnati fans know of 3 ways Dalton sucks, or 5 ways?

Recovery Whiskey
***
***
Plumber is still here-it's a waiting game now.

scotchnaut
Do not liveblog a murder.

You just can't buy that kind of legal advice, y'know.

Horatio
Is that why we only liveblog abortions and curbstompings?

Senor Weaselo
***
Anyone on the Dallas D taunting anyone about anything needs to be referred for a psych evaluation, never mind penalized.

Horatio
***
Did they just say the backup QB is James Madison?

Dunstan
I'm trying to figure out a way to mock him fucking up so badly the British burned down the White House and Capitol.

Unsurprised
Ah, his college was named James Madison. No problem.

"I haven't seen a James Madison product get wrecked like that since the last Federalist Society convention!"

Dunstan
***
found a funny:

British show contestants are like "Graham loves to spend time in his garden, tending to his lilacs" and American show contestants are like "Mark was dead in a ditch once for 40 minutes"

rockindog
***
Huh. Usually it's altar boys who get reamed this badly by Cardinals.

Dunstan
***
Related, earlier: My wife comes into the room and starts tormenting the dog and cat. I tell her that I'm trying to follow my team and to pipe down. She looks at me and says "Oh sorry, I don't really follow baseball" and then smirks at me and THAT people, is why I married her.

Horatio
***
That was the most pathetic goal-line sequence that somehow resulted in a touchdown I've ever seen.

And I'm a Bears fan.

Col. Duke LaCross
I'd say something as a Jets fan but you said "resulted in a touchdown." And "goal-line."

Senor Weaselo
***
I fell asleep and awoke to, "Don't be fooled by the 31-10 score, it hasn't been that close."

hippofant
***
LOVE THE DRAKE!

Litre_cola
NOT US!

—The Spanish Armada

Viva La Tabula Raza
***
"Thankfully the Cowboys are out of timeouts"

Amazing.

Sharkbait
***
"Baby, this disappointment you feel right now, this is how I feel every time you drop your pants."

ArmedandHammered
My other one was "Baby, you will get used to such a poor performance by your team, I certainly have to yours".

ArmedandHammered
I saw that live and thought she was being a bit more comforting . . . more like "Ay Papi, your team sucks balls but that's OK because so do I"

Downfield Matriculator
***
Danica and Olivia share a nod and sad smile, then say in unison: "Three pump chump."

LemonJello
***
Two with the pink hitting the one that stinks

Game Time Decision
***
Sounds like McCarthy could use some training instruction from Miami. At least they are heading first into Tua days for their workouts.

TheRevanchist
***
Colorgard commercial: "You're clearly someone who takes care of themself."

Me: Bites into another Taco Bell burrito

WCS
***
Not sure who's watching the World Series, but that last play, a smashed line drive to the 3B, reminded me of my most terrifying moment in Little League.

The umpires hadn't showed up, a not exactly rare occurrence, so I was calling balls and strikes from behind the mound. One of our kids, who could absolutely lace the ball, gets into a line drive and sends it right at the 3B, who is 60′ away and, as I notice when turning to follow the path of the ball, paying no goddamn attention whatsoever.

The ball hit the brim of his cap, folding it over and breaking most of the ball's momentum before hitting the kid in the forehead. He was left with a bruise, but if that brim had been a just a little up or down he might've been dead.

Once we knew he was OK I had the hitter autograph a ball and send it over to him.

Horatio
***
It's such an English move to have had the Eurostar to Paris leave from Waterloo station.

Sharkbait
***
***
Sir Hussey Vivian is a name lost to history and that is just not right.

scotchnaut
***
There once was a man named Joe Buck

When Fozz heard him he always yelled fuck

So he located Joe's hovel

Beat him to death with a shovel

And now Fozz lives in his truck

jjfozz
***
***
I love this picture because it looks like this girl is giving herself a pep talk before heading out.

"Chloe, we are going to go to the beach. We are going to lay out for a sensible amount of time, 12-15 minutes a side, and then we are going to cover-up. We will go for a dip only after waiting 45 minutes after eating our lunch and before, I said before, drinking anything alcoholic. You know why. We are not going to the Salty Spitoon under any circumstances. We are not letting Lisa drive home for any reason, and we are not letting Lisa out of our sight for many reasons. If we go to a bar, (again, not the Salty Spitoon), you will have 1-2 drinks, you will consume food with them and for God's sake you will not end the night on the top of the bar screaming 'I'll outfuck any broad in the house!!!'-deep breath-OK, we got this. Let's go to the beach."

Horatio
***
The NFC East divisional games: Stoppable forces vs. movable objects.

Sharkbait
***
Awfully sporting of Jones to fall down and only get the 4th longest run in Giants franchise history

Guessing the longest was Rooney Mara avoiding Wellington after an all night bender

Recovery Whiskey
***
Engram with a poor business decision

Gratliff
He's gonna feel like one of Balls' Tindr matches tomorrow morning.

Horatio
***
last funny:

her: stop talking about board games

me: sorry

her: shut the fuck up

rockindog
***
***
It's like I always say, if you can't start your Friday without brains splattered across your RV and the surrounding landscape, then what even is the point of the weekend anyway?

Horatio
***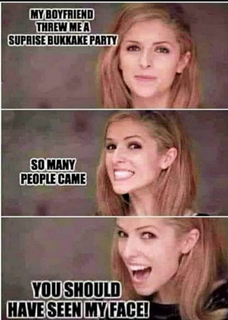 ***
in the spirit of rockingdog, I found a funny:

did you know that a school of piranha can devour a toddler to the bone in less than 30 seconds?

unrelated: I lost my job at the aquarium today

Brocky
***
Eat Out to Help Out was also Darren Sharper's ill-advised defense strategy in court.

Buddy
***
We're renovating our home in preparation to sell it and I had a hard time yesterday. I had to take two old toilets to their 'Forever Home". I didn't feel good about it until I saw them lying next to their new friends, a mangled dishwasher and a pile of rotted-out baseboards. They all seemed happy and that's the most important thing.

scotchnaut
Dare I ask about the hobo sitch at the dump?

Litre_cola
It's harder and harder coming up with scenarios and that one crossed my mind.

scotchnaut
What about a hobo plumber or pizza delivery and things get… out of hand.

herodotus450
Oh my sweet, naive herodotus-how do I get away with the crime if I have them come over to my residence? I mean, these stories have to be plausible.

scotchnaut
"(pats newly installed toilet) This baby could flush a dismembered corpse it's so powerful!"

"Really…"

herodotus450
"And with each toilet purchased we throw in a free drum of hydrofluoric acid!"

"I mean, it would be a crime not to buy a few of these, right honey?" [talking to sock on hand]

scotchnaut
***
"Chris Olave changes his number from 17 to 2. When asked why, he said, "CO2 because he's ready to explode."

…that's an inert gas. I see Ohio State's educational system is still good.

Redshirt
***
***
That wouldn't be the first time Penn State got away with targeting a young male.

Redshirt
***
Thank you to everyone one for providing quality laughs and gifs/pics to look at. Have a good week, everyone!
Latest posts by ballsofsteelandfury
(see all)