[Banner via Mar-a-Lago live feed]
Next Sunday is Championship Sunday, the best sports day of the year, I think. But with its high highs comes the Wile E. Coyote plummet. Come next Monday, it's the Superb Owl and then The Emptiness of Life* until August, interrupted by signings and the Draft. And with the chock-full of weekly fitbaw wrought by Covid scheduling, the imminent end of this NFL season feels like an anvil to the genitals. The soul's genitals.  
* Unless you have children, the most joyful of burdens.
And what a season! Any of the finalists can win it all. The Bills and Chefs were the class of the AFC, validated after Team beat the Steelers in the first leg of an early December Covid MNF doubleheaders.
On the NFC, it's been the Packers and The Rest all season. As to the Bucs,
To be honest, Tom Brady getting a ring for the left nut doesn't offend me much. I mean, short of an Alex Guerrero indictment, TB's greatness is objectively unparalleled. Then again, Old Tom has been a staple of DFO Hate Week. Not that there's a shortage of stuff to be angry about, but tradition dammit! Perhaps Schadenfreude Week could become a thing.
Packers Win 34-17
NFL HIRES
-Iggles got a new head coach: Nick Sirianni, 39, formerly the Clots OC. The aim is to get Wentz "back to that elite progression", per owner Jeffrey Lurie. Overpay, then coddle: that's how you come up with new bullshit uses of "elite".
-Steelers signed Dwayne Haskins. The former Team's first round QB hopes to fill Pittsburgh's void of head-case-itis after Antonio Brown's departure. The QB room with Ben, Mason Rudolph and Haskins should be christened the Massengill Conference Room. Not being sexist, just trying to explain the magnitude of douche.
-New Loins head coach, Dan Campbell.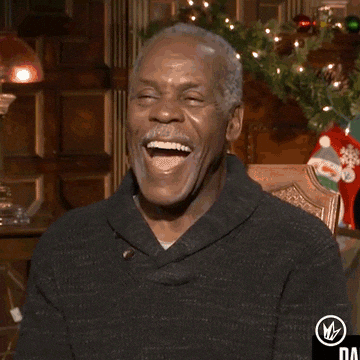 Campbell gained notoriety after he became interim HC of the Dolphins some years ago. His first game as a meathead coach was against the Titans. Campbell whooped it up after he had Olivier Vernon snap Marcus Mariota's leg like a churro. Congrats to the Bears, Packers and Vikes.
Not Dead
-Patrick Mahomes. In practice today, the QB "took the majority of the snaps", but other than that is "concussion protocol" this and "If Mahomes clears" that.
Dead
-My peace of mind. A slew of fucking assholes who deserve a sulphuric acid enema  have taken to parking in front of my driveway, blocking my car. You know, now that I'm almost 50, I had been looking forward to not come and go from my home every godamn time I please without asking for permission or even THE MOST BASIC ELEMENTS OF RESPECT AND CONSIDERATION TO SOMEONE WHO HAS NEVER DONE SHIT TO YOU. I had to egg a car two nights ago for a three-time repeat offender and, ever since, I've had had to tell FOUR persons to move their fucking car. Of course, keeping my driveway clear has required constant vigilance; I've been checking every 30 minutes the last two days because this particular thing riles up like NOTHING my inner 80-year-old. 
-Ted Thompson, former Green Bay GM and the executive who drafted A. A. Ron. No disrespect; just wanted another item on this section.
Sprots Sprots Sprots
On tonight's placebo docket, no offnce (all listings espen, times Central):
NBA
I was the biggest NBA fan. Laker fan, as matter of fact. James Worthy was my favorite player. But Los Lakers went ahead and bought Shaq from Orlando, just around the time I got into ladieeerm, I mean, college. Then he traveling and the 3-point orgies happened and…
/warms instant oats for dinner, puts ointment on knees
Tonite:
Lakers @ Bucks – 6:30 (TNT)
Pelicans @ Jazz – 9:00 (TNT)
Knicks @ Warriors – 9:00
Hockey Hockey Hockey!
Good that the Eulers don't play today. I'm still workshopping my formula and transcendental numbers material.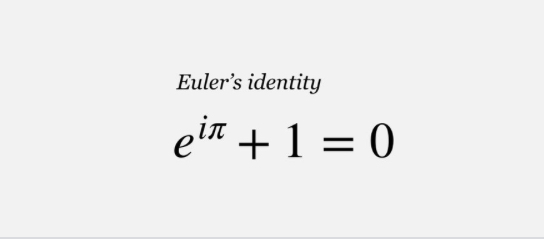 Intelligent design fodder (Woke Level)
Flyera @ Bruins – 6 PM
Devils @ Islanders  – 6 PM
Lightning @ Blue Jackets  – 6 PM (NBCSN)
Jets @ Senators – 6 PM
The battle of the demonyms!  
Canadiens @ Canucks – 8:30 PM (NBCSN)
It's the eternal conflict: formal vs. cute. For hockey, I'd take whoever has the most brutes.
Avalanche @ Kings – 9 PM (ESPN+)
Indentured Roundball
Sheeeit. Everybody and their papa play tonight. (Full listing here.) Some games:
Wichita St. @ Memphis – 6:00 (ESPN2)
SE MO St. @ Morehead St. – 6:00 (ESPNU)
Jax St. @ Murray St. – 7:30 (ESPN+)
Game cocks. That's my prediction.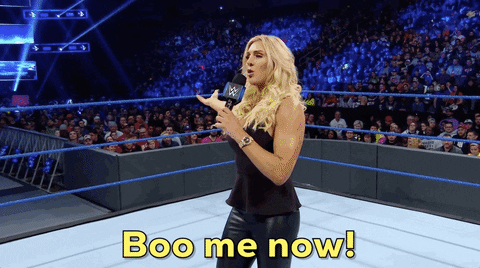 Tenn. Tech @ Austin Peay .– 7:30 (ESPN+)
Indiana @ #4 Iowa – 8:00 PM (FS1)
#24 UCLA @ Cal – 8:00 PM (ESPNU)
Portland @ BYU – 8:00 PM (CBSSN)
SIU Edwardville @ Tenn. St. – 8:00 PM (ESPN+)
Colorado St. @ Utah St. – 10 (FS1)
NCAA Women's Basketball
Sheeeit. Everybody and their mama play tonight. (Full listing here.) Some games:
#3 UConn. @ #25 Tenn. – 6:00 (ESPN)
Clemson @ FS – 6:00 PM (ACCNX)
Samford @ Chattanooga – 6:00 (ESPN+)                                                       
Furman @ Mercer – 6:00 (ESPN+)
Notre Dames @ VA Tech – 6:00 (ACCNX)
GA tech @b Wake Forest – 6:00 (ACCN)
#12 UK @ Auburn – 6:30 (SECN)
#23 Syracuse @ #1 Louisville – 8:00 (ESPN2)
Fútbol (Clausura – Secsy Mecsi)
Atlético San Luis @ Guadalajara – 9:00 (ESPN)
The end of the NFL season is nigh, sigh. Bleak times ahead, peeples.
/buys yellow No Parking paint, machete holder for front door
All gifs via giphy.com