Latest posts by Beerguyrob
(see all)
Reading Sunday Gravy this morning, I was struck at how many people from the site have already been partially vaccinated. Given that over 61 million Americans have already gotten at least one shot – and a couple of 'grandmothers' tried to get their second – it reminds me of how circumstance can intervene to further wreck an already broken system.
When the vaccines were announced, the Canadian government had some decisions to make. They chose to go with European distributors, rather than closer US ones. The logic of the Trudeau government seemed sound – since it seems likely that Trump would seize all US-made product & prevent offshore sales, Canada needed to ensure smooth supply from somewhere else. Then Biden won, and the Warp Speed production (gonna give Trump that credit) fell into the hands of people who believed in science & not some space ghost that determines your afterlife. Stable supply plus semi-competent distribution has led to 1-in-6 Americans receiving their first jab, including (thankfully) my Mom.
Meanwhile, in Canada, we fell victim to production disruptions from our European suppliers and inefficient vaccination strategies that fell victim to bureaucratic incompetence & identity politics. We don't have the capacity to make any on our own until 2022 due to Conservative government funding cuts back in 2015 eliminating pandemic response procedures. We've only managed 1.4 million shots – a 3% success rate, the worst in the developed world. The federal & provincial governments had four months to plan a rollout, and it seems like BC came up with, "uhh…by age?" the night before the press conference. As someone in the 50-59 age range & also a teacher, I'm not expected to get my first shot until (hopefully) July.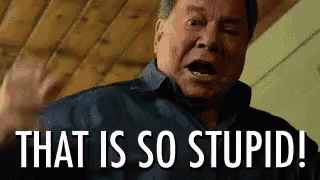 I don't know if I have a point here, but I just needed to vent.
---
Tonight's sports:
NHL:

Montreal vs Ottawa – 7:00pm | Sportsnet
Philadelphia vs Boston – 7:00pm | NBCSN / Sportsnet1

This was supposed to be in the afternoon, but the Saturday game proved you can't play hockey in the sun.

Winnipeg vs Vancouver – 10:00pm | NHLN

NBA:

Philadelphia vs Toronto – 7:00pm | TSN3
Brooklyn vs LA Clippers – 8:00pm | ESPN / Sportsnet360

NCAA:

Butler at Xavier – 7:00pm | FS1

Futbol:

Liga MX:

Tijuana vs U. de N. Leon – 8:00pm | TUDN
Comment gently my children, for tomorrow is work.