Latest posts by Game Time Decision
(see all)
Welcome back to the comment of the week feature post ramblings. Hope you are staying warm and busy.  We had ourselves another crazy week here.  Monday we talked about flags and ice cube trays.  Tuesday had the return of TTITOT.  Litre started off Wednesday with Snaxx and then Rush died.  Thursday opened with the scam of the week and how the drake, not that drake, the other drake, was used to take dumb people's money from them.  I'm getting into the battlebots now with Seniors great write ups.  And as usual we started to talk about drinks on Thursday night.  Drinks are really in any thread on any day, duh.  We had our first offseason draft with sandwiches, and the opening talk about what's a sandwich or not.  Sharky came with another drink ( yay0, but still have no clue what falernum is.  Lessor footy got us up early Saturday morning and then curling happened in the afternoon, thanks BC Dick.  Oh and lots of music in the open thread that night, if you want to look back.  Yeah right brought another Sunday gravy post and it's going to make be try out the French bread.  I've made the buns and the flat bread pizza a few times so going to add the bread to the list.  I've got a bread maker, but it doesn't really have a nice crust, so will try out the bread soon.  And I totally get what he means about doing a recipe a few times.  The first few batches of buns I made, while still good, left lots of room for improvement.
As a reminder, this post will cover comments made up to and through the Saturday Night Open Thread. Sunday comments stand alone and Monday comments will go on the next week's post.
Without further ado, here are the comments of the week.
***
found a funny:
ME: i have two things to do today
MY BRAIN: infinity things to do, got it
ME: no, just two
MY BRAIN: no point even starting
rockingdog
***
I'm starting to feel guilty that I had to put on flip flops to go to my CVS which is within Los Angeles walking distance (which, as any Angeleno knows is REALLY close) and they have a full selection of wine, beer, and liquor.
ballsofsteelandfury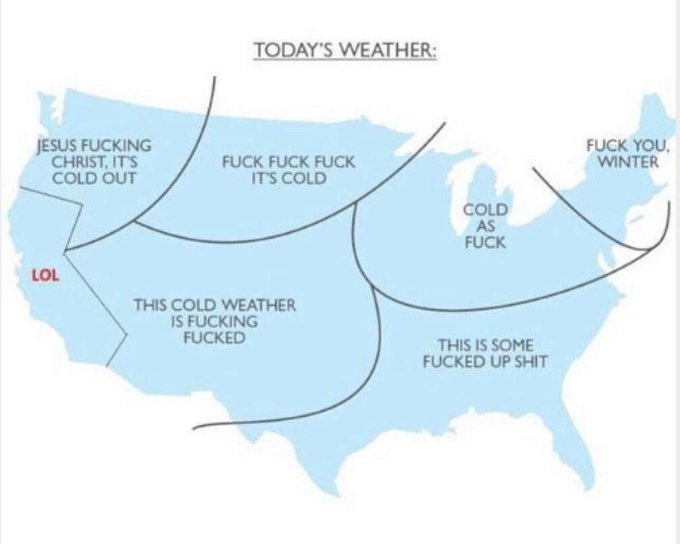 Viva La Tabula Raza
***
Need to go to the liquor store.
Shouldn't go to the liquor store.
Everyone's gonna be mad if I go to the liquor store.
Fuck, should I go to the liquor store?
Godammit, I'm gonna go to the liquor store.
I'm gonna get killed when I get back from the liquor store.
KISS's "Cold Gin" playing in my head.
I deserve to be the rummy who gets stomped by Alex & his droogs.
Still, my brain cries out for four or five more shots.
It's early, and I'll be up and ready to get boyo to school!
I am the Hank Kingsley of Mike Pences.
But I'm going to go get a drink.
Fronkenshteenf
***
I can't believe people are treating "daughter of the designer of the Lombardi Trophy is mad at Tom Brady for disrespecting it" as a legitimate news story. DO NOT FORCE ME TO DEFEND TOM BRADY, YOU ASSHOLES!
Meanwhile, the Stanley Cup is reading those stories and going, "bitch, please. The stories I could tell you."
Dunstan
***
I always find it hilarious when those of us who look like comic book guy feel free to comment on the attractiveness of women who wouldn't piss on us if we were on fire.

Joliet Jake Delhomme
***
Would make a strong joke about Texans but I doubt they'd have the energy to respond.
blaxabbath
***
> Can you tell who is my favourite single?
It's the Butts one, right? Yeah, it's the Butts one.
Rikki-Tikki-Deadly
Clearly, the answer is Mark L. Walberg.
LemonJello
***
Rush Limbaugh is only going to die one time in my life (God forbid) and I am not going to let this night go to waste. More whiskey!
Rikki-Tikki-Deadly
***
Accurate. They can both stay in Florida.


Beerguyrob
***
It'd be terrible if people found out where Rush Limbaugh was buried & gave his grave the Art Modell treatment.
Just terrible.
Beerguyrob
***
So, it's snowing in Saudi. Climate change isn't a thing.
litre_cola
***
Horatio, are you enjoying that delicious 3 fingers of Basil Hayden's just a little more than usual, knowing that Rush Limbaugh will never again taste the sweet nectar that is bourbon, or anything else, because he's dead?
Yes I am, Other Horatio, yes I am.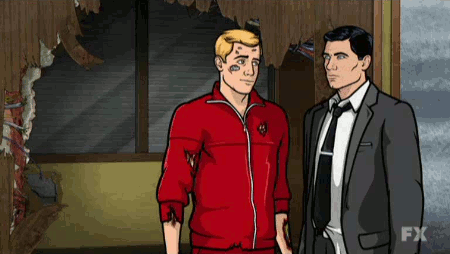 Horatio Cornblower
I presume Lana's giant sausage fingers were used to make the measurement.
Rikki-Tikki-Deadly
***
If Rush Limbaugh was so against gender neutral bathrooms, why is his grave going to be one?
Sharkbait
"Wanna have sex?"
"Sorry, I'm not gay."
"It will be on Limbaugh's grave."
"Let's do this, but no eye contact or cuddling."
Redshirt
***
To expand on what I said on twitter, I'm just glad that Rush Limbaugh lived long enough to see a black woman become Vice President, an openly gay man become Secretary of Transportation, and for the Senate to come under Democratic control due to a black man and a Jew winning their races in Georgia.
Rikki-Tikki-Deadly
***
Tebow just retired from baseball.
First Hank Aaron dies, now this.
SonOfSpam
Tim Tebow got up to AAA.
Michael Jordan couldn't get out of AA.
Tim Tebow > Michael Jordan?
Redshirt
Vincent Jackson also never made it out of AA.
SonOfSpam
***
To Myself: "I wonder if everyone at DFO heard of Rush Limbaugh dying."
Door Flies Open


Redshirt
***
lol
Son: [excited] dad, I just signed up for a triathlon

Dad: [sighing, doesn't look up from newspaper] well let me know when you sign up for a winathlon

— Ygrene™ (@Ygrene) June 9, 2018
Mr. Ayo
***
AFC South QBs:
-Wentz
-Some rookie
-The Shawn's trade haul
-THE Ryan Fucking Tannehill


Don T
***
Here's a fun drinking game you can play if you find yourself driving around Los Angeles.
Set an alarm for 30 minutes and start driving on the L.A. freeways. Tune the radio to 101.1 FM. This is "K-Earth 101" which is the oldies station. It used to play Elvis and The Beatles but now the 90s is oldies.
Keep a big bottle of 80+ proof booze between your legs, and take a big gulp from it anytime one of the following songs plays within the 30 minute period:
"Girls Just Want to Have Fun" – Cyndi Lauper
"Come on Eileen" – Dexy's Midnight Runners
"The Promise" – When in Rome
"Africa" – Toto
"Tainted Love" – Soft Cell
This drinking contest is rigged however and you will be hammered and put in jail with Mel Gibson after you crash into the ocean because these are the only five songs that K-Earth 101 ever plays.
Brick Meathook
***
Weekend goals:
–make some progress on de-cluttering my apartment. Like, I really don't need to keep remote controls for TVs I don't own anymore. The gag gift from a Christmas party ten years ago should probably go. The treadmill that broke two years ago is just taking up space.
— speaking of exercise, I should probably try to get a hike in
— cooking and drinking
That's already an ambitious schedule by my standards.
Dunstan
***
This is the first weekend of my life that Rush Limbaugh will be dead for. It's so nice!
I bet his funeral will be today or tomorrow. I hope everyone who attends it gets coronavirus!
Rikki-Tikki-Deadly
Florida is lowering its flags to half-mast in honor of Limbaugh.
However, RTD is still at full mast over Limbaugh's death.
Dunstan
***
I just made a short post about getting a shot today, it went into awaiting moderation/approval mode. Weird.
Viva La Tabula Raza
I've taken several shots today without any moderation or approval.
Mr. Ayo
***
Brick Meathook
***
found a funny:
beethoven: how are you all tonight
crowd: [cheers]
beethoven: i can't hear you
crowd: [roars]
beethoven: i still can't hear you
rockingdog
***
So far tonight my wife has hollered at her Trump-loving 'All Lives Matter' father, (she wrecked him), the dog has howled at something that I can't see in our yard, even with the super-flashlight, and now the cat has insisted on going outside, so whatever it was the dog was howling at is probably gonna eat it.
How's everyone else's evening?
Horatio Cornblower
***
Would it really be too much to ask for a deadly lake Tahoe avalance to bury both these teams beneath 100 tons of snow, ending the franchises forever? I've been good!
/Except for all the hookers
//and all those dead hookers
herodotus450
***
Thanks for all the comments and funny and everything else.
Stay busy and safe out there.
NOTE banner image from here