So a REALLY funny thing happened last week! We found out by listening through the very thin walls of the DFO clubhouse that one of our DFO commentists (identity hidden to protect the perverted) had a professional appointment with one of the singles featured on the show!
It was only by reading this Open Thread last week that he realized who he was scheduled to meet with!
He promptly canceled the appointment.
So, I do this not only to try to amuse you, but also as a public service. You are welcome.
As we discussed last week, I will be doing weekly recaps as in previous years. I do realize this is an Open Thread and we don't want to turn this into a novel, so I'll give you the vital information in a new condensed format for easy reading and less scrolling. I will hopefully maintain the same snark and 12-year old humour you've come to expect from me and this endeavour.
***
What Happened?
Honestly, not much. It's the first episode, so it was just the standard introductions, the backstory of each of the couples, what brought them here blah blah blah and I'm bored just typing this sentence.
There was the usual drama around their separation with a "Last Supper" hosted by Mark L where he explores their weaknesses and points out to them that this may be the last time they see each other as a couple. That's always my favourite part of the first show because every couple suddenly realizes, "Oh shit, what have we done?".
My other favourite part of the first show is always the Parade of Singles where the singles have to come up with clever catchphrases or lines to tell the couples on the catwalk. More on that in the next section.
***
Was there anything juicy or were there funny moments?
Nothing that would make your jaw drop, but there were certainly some great moments. Let's take them chronologically:
The title of the episode is "Don't Drop a Dime for a Nickel" and last season all the episode titles were actual quotes from someone. Is it racist if I give you 1:10 odds that a black castmember said this?
Mark L's white shoes are REALLY white even though he's standing on sand.
Fuck, Hawaii is beautiful. I can't believe I've never been.
Thomas "slid into [Chelsea's] DMs" and I can't stand this couple two minutes after their background video starts.
"Good luck finding somebody who's going to wake up at 4 in the morning to iron your clothes and make you fresh food". WTF? Who does this and, more importantly, who expects this to be done for them??
Corey was Erin's boss when they got together. Erin previously dated a linebacker for the Eagles and a shortstop for the Marlins. She obviously makes bad choices.
All the couples are barefoot on the sand while Mark L has very nice shoes. That's a power move.
Mark L: Those are good goals! (under his breath) You are so fucked.
You can take boy out of Jersey, but you can't take the Jersey out of the boy. Is that a fucking ankle bracelet over dress shoes?!?!
The villas are always awesome. If you have never stayed in a villa, I highly recommend it. They are so choice.
Jesús, I've seen better lineups at the Chicken Ranch!
"Pink girl is NOT happy!"
"Ay que calor!"
"She a tall bitch!"
Shaquille with the titty pumps!
Alexcys: "Let's see… (points to Erica) YOU are going to be seeing me in bonfire in some clips with your man." That's baller.
And that's where we get the episode title! Erica, odd, black. Paying the winners now.
Shaquille's got baby fever and wants to find a girl to fertilize. Probably not the best introduction line.
There is a LOT of alcohol being consumed. The producers have to know a good distributor willing to cut a deal. No product placement yet, though.
"Cheers. To peaks and valleys!" And I KNOW she's talking about her private parts.
Julian recoiled from a hug from one of the singles and offered up a fist pump. That's a smart man. You can't be all huggy on the first day. You know that shit will end up on the bonfire video! Maybe later, but not the first day.
Kendal (after Mark L tells them he has a dinner with the girlfriends planned): "I'm definitely ready to eat." Why did they cut out "the single girls' pussies"?
Thomas just called Chelsea a "harpy". Not in those exact words, but he said she was "harping" on him. I feel like the Emperor saying "Let the Hate flow through you!"
I don't think Julian brought socks on this trip. It's like someone reminded him that there would be formal dinners and he remembered to bring the shoes but blanked on the socks.
Thomas and Chelsea are fighting in their last moments alone and that's always a good sign.
And the episode ends on all the girls crying and the dudes trying to hide their smiles. Perfect.
***
Which couples are breaking up?
Couple #1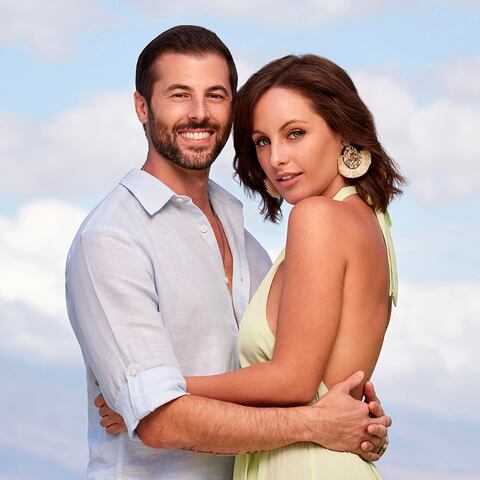 Yes. They're so fucked and they don't even know it. Chelsea is a Karen shrew and Thomas will be SO happy when this is over and he's able to date the bubbly and brainless blondes that are prevalent on the Westside.
Couple #2
I think so? I think Kendal is ready to party and stick his dick into any Single girl that will let him. The issue is whether any will because he's kinda goofy-looking and I don't think he's as accomplished as he thinks he is. On the other end, Erica ain't that great either. These two may end up together because no one else wants them.
Couple #3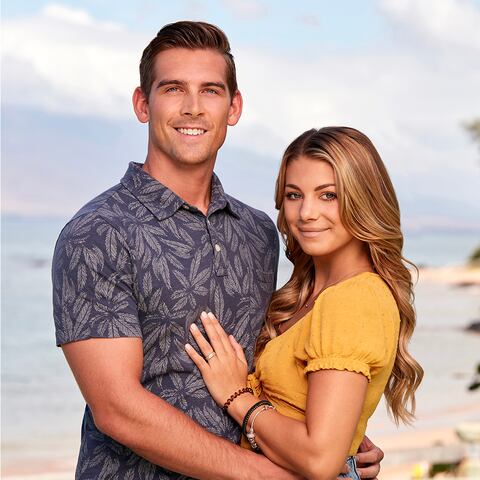 The way they talked in the first episode, it sounds like they're getting ready to break up. Erin kept saying that she wanted the best for him even if it's not her and I'm thinking he's already in the Friend Zone even though she's still banging him because she hasn't found her next big athlete dick. So, I say they break up.
Couple #4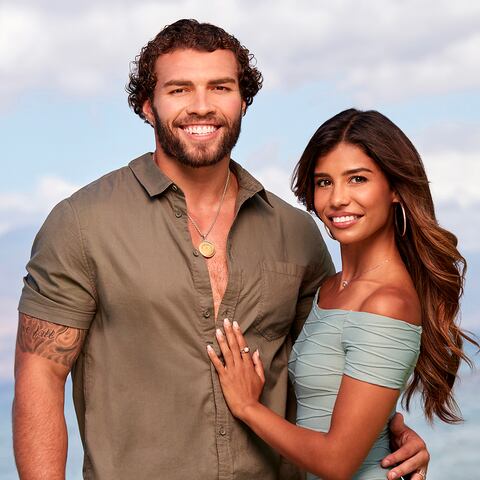 I have to say, it seems like Julian is a cool dude and Kristen is the one with the issues. Namely, she should have broken up with him when he cheated on her or they should have called a break (WE WERE ON A BREAK!) so they could figure out if they wanted to try dating other people. I think he's hanging in the relationship because he truly likes her but she ain't ever getting over the cheating. Might as well cut bait.
***
Are there any Singles that stood out/you'd like to bang?
For some reason, I think Alexcys is gonna be trouble. The spelling is a clear red flag and from what I saw in the episode, she likes to stir shit up. Not that there is anything wrong with that.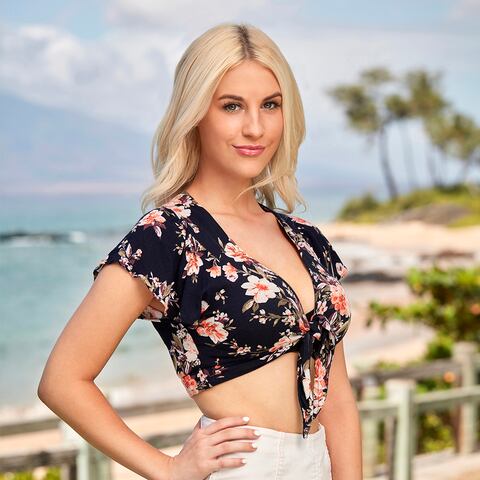 Not to be outdone, I think Amanda Bottle Service
Sorry, this is actually her: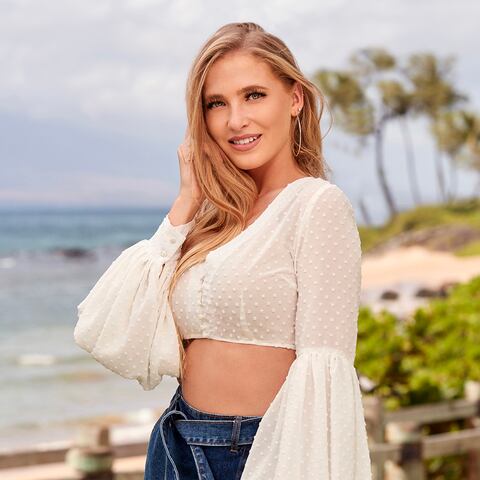 is also going to be interesting to watch. She may find love with big-boobied Sofia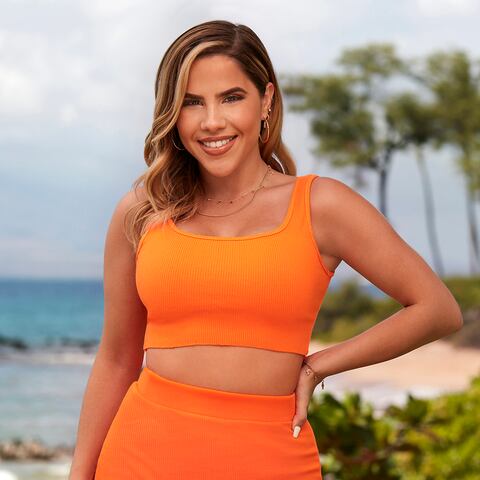 who, according to the preview video for tonight's show, doesn't mind making out with girls.
Finally, we have super tall model Katrina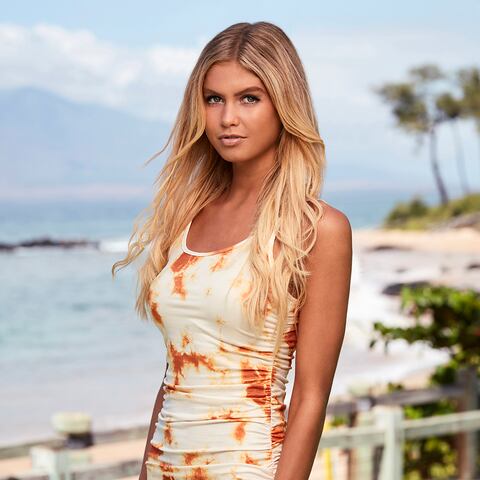 who may just have to cut a bitch. She seriously looks like she takes no shit from anyone. I would love for her to get into a fight with one of the other single girls. Preferably in hot oil or whipped cream.
***
Here's a preview clip for tonight's episode:
And here is last week's full episode, in case you want to get up to speed:
YOU FUCKERS NEED TO TUNE IN TONIGHT FOR FUCK'S SAKE!!
***
I'll be writing recaps of every episode and publishing on the Tuesday the next episode airs.
Temptation Island airs every Tuesday night on USA Network at 10 PM Eastern, 9 PM Central. You can also catch up on prior episodes (if you sign in with a cable or satellite account) and see behind the scene clips on the USA Network website: https://www.usanetwork.com/temptationisland
Let your excitement bubble over in the comments. If we all behave ourselves, maybe we can live-blog this baby!
Latest posts by ballsofsteelandfury
(see all)