Latest posts by theeWeeBabySeamus
(see all)
It's been an interesting week.  Honestly, my brainpower is maxed out this week.
And I didn't have that much extra to spare to begin with.
https://www.youtube.com/watch?v=-gkibxWr0DY
So with semi-sincere apologies, we have no theme this week.  Everything is random.
And I'm probably about to ramble without direction for a little bit.
Just like life.
–
First, Some Business To Attend To
You'll probably be seeing that banner image up top again in about a month.  Here's why….
As many of you are already aware but some may not be, the 2nd Annual DFO-CON is taking shape and is coming up fast.  Less than a month to go.
It's Vegas this year again.  Mostly because Nevada is the only state in which none of us have outstanding warrants…..
…..so it just makes good sense.
The dates are set.  It's the first weekend in December.
Already confirmed arrivals are Yeahright, Dok Zymm, Low Commander of the Super Soldiers, and yours truly (that's me, btw).  Others among us are still in "playing it by ear" mode, but we're hopeful they'll all make it.  We're also more organized this year (sort of), so all of us (so far anyway) are staying at the MGM Grand this year.
True Story Bro….
I once bought Dick Vitale a beer at a bar in the MGM Grand and then proceeded to spend 10-15 minutes talking ACC Basketball with him.  He's not nearly as irritating in real life.  Pretty engaging and down to Earth truth be told, no shit.  Then again, I think some of that might have been nostalgia on his part.  And mine too, admittedly.
When he found out I was an NC State alum, he couldn't help but move the conversation to his good friend, the late James T. Valvano.  He told me a version of this story that day, in fact…
Laugh, Think, Cry.
Keep your dreams alive, in spite of problems.
Take time to enjoy your life.
Pretty good advice.  And considering I'm now nearly four years older than JTV was when he passed away?  I think I'll follow that advice as best I can.  You should too.
But I digress….
VEGAS BABY!!!!!!!!!!!!
We'd love to have you (yes, YOU!!!!!) join us in Fabulous Las Vegas.  You might even get into some trouble which will provide material for us to make fun of you on the blog for years to come.  You wouldn't want to miss out on that, would you?
ASS HERPES!!!!!!!!!
Plus, one never knows what sights might be in the offing in Vegas…
And why might you be seeing that same banner image up top in about a month?  Because given my personal itinerary, I'll be writing that week's TGISF on location from Vegas.  Presuming I'm not already dead or incarcerated by that Friday.
Party on, Zach…
And as God is my witness, we had almost nothing to do with this happening last year….allegedly…
RIP, Riviera.
–
tWBS Can't Be Trusted To Be Unsupervised
Not that that's news to anyone though, right?
But tonight is a very rare Friday night for me.  For the first time in longer than I can remember, I've got the house to myself.  No kid, no annoying redneck family members, just li'l ol' me.
Why yes, I AM sans pants already.  How did you know?
There might also have been some beers consumed earlier (and more yet to fall).
Now I just gotta find the number for the In House Hooker Service, and all will be well…
Yikes.  Wish I'd invested in that ejector seat package now.
Masturbation is looking better and better.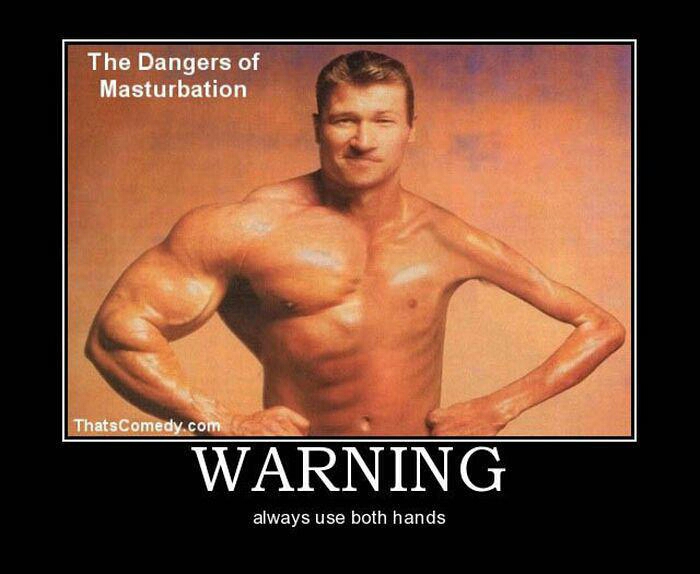 Alright, alright….let's move along, shall we?
–
Random Sports
NFL
The Bills traveled southeast a little ways to the "Big Apple" (translation: North Jersey) to confront the J-E-T-S, Jets, Jets, Jets last night.  It did not go well for them.  The Jets grew a pair and defended home turf.  34-21 Final.
Oh Buffalo, you always entertain…one way or another.
World Series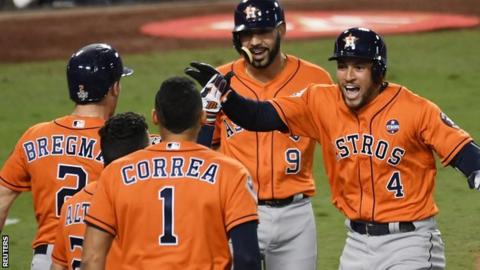 (Sorry not sorry, Dodgers)
NHL
Vegas now seems to maybe be faltering slightly, but still impressive overall as an expansion team.  No way in hell the Caps take a 3rd straight President's Trophy at this rate, but who cares?.  Well, unless it's the Russian President's Trophy.  Jeebus Ovie, didya hafta??????  And WTF Tampa Bay and New Jersey???
NBA
Sorry, I just still really can't bring myself to care.  But at least the Cavs are screwing the pooch.  That's always fun.  Well, maybe not for the pooch.
NCAA Football
Tonight:
Marshall @ FAU – 6:00pmEDT – TV: CBSSN
(23)Memphis @ Tulsa – 8:00pmEDT – TV: ESPN2
UCLA @ Utah – 8:30pmEDT – TV: FS1
–
Random Sexy
As I said at the outset, there is no theme this week.  It's random.  All chance.  What does that mean for the Sexy?  Let's find out.
Enjoy….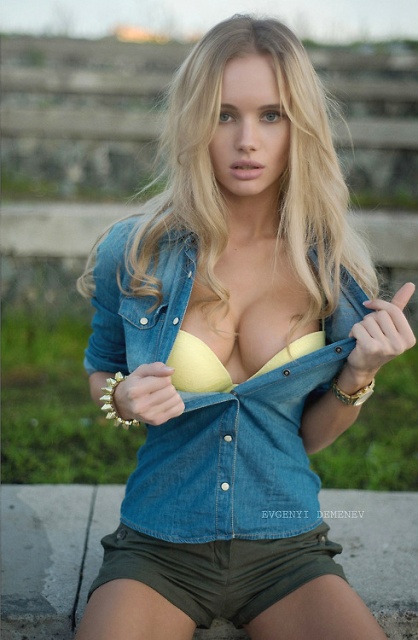 Yowza!!!!  Perhaps we should do Random Sexy more often.
I'll ummmmm….be right back….
–
So What Else We Got?
Not much.  Sorry.  But here's some allegedly funny stuff to make you giggle…..
One last song…..
Have a great weekend, folks.
Love ya's.
(and I promise to try to do better next week…."try" being the key word, not "promise")
–
Do you have a "request" or an idea for a future TGISF theme?  Drop me a line…
twbs@doorfliesopen.com
–