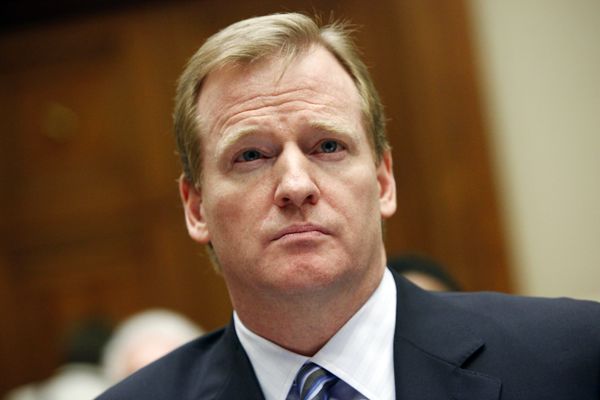 Thank you all for coming on such short notice. With the conference championships upon us this weekend, this meeting had to happen at once. I think we all know that this has been an extraordinarily exciting post-season. Comebacks and rallies and heartbreak and a quarterback throwing a touchdown to himself and I think maybe the Bills were even there. For the first time in NFL history, a playoff game ended on a come-from-behind game-winning touchdown as time expired.
[member of the audience interrupts]: That's fantastic!
While all of us are committed to putting a great product on the field, really, we all know the real job of the NFL is to protect the shield.  And how do we protect the shield?
:blank stares:
We make enough money to literally cover the shield in impenetrable layers of cash. And the way we do that is through lucrative TV deals.  That, my trusted friends and colleagues, is not happening. Every single divisional round game had lower ratings than last year. Our biggest market didn't have any teams make the playoffs, and our exciting new LA presence and mentor to the Chargers was eliminated after one measly game.  Hell, the New York Post thinks the guy who scored the game winning touchdown in the Saints-Vikings game was named Stefon Riggs. Our best AFC match up would have been a rivalry rematch between Big Ben and our league's golden boy, Tom Brady.  But someone threw a wrench in the works there, and even early attempts to derail the boring Jaguars for next week hasn't worked.
I am leaving nothing to chance. This season has been challenging enough for me personally and professionally. And it's unclear how long we can use the specious argument that it's Colin Kaepernick's fault that ratings are down. We MUST have a narrative friendly Super Bowl. I can work with either Philadelphia redemption or Case Keenum bringing the Vikings back to the Super Bowl for the first time since Fran Tarkenton. But I WILL NOT ABIDE A JACKSONVILLE SUPER BOWL.
NOTHING CAN STAND IN THE WAY OF THE RIGHT SUPER BOWL MATCH UP! DO I MAKE MYSELF CLEAR?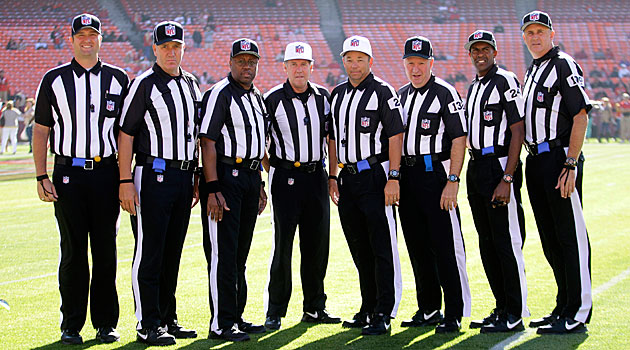 Latest posts by BrettFavresColonoscopy
(see all)