The club fútbol season is almost done and my TV says there are no EPL games today. However, the Bundesliga wraps up today, but the halftime ceremony at Bayern Munich featured Jerome Boateng with glasses, wearing a Nehru blazer.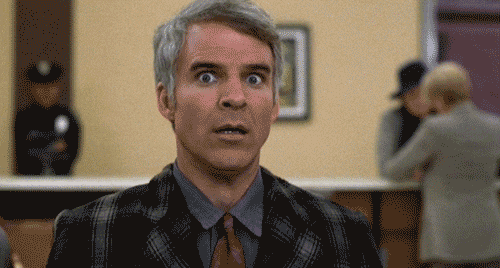 Plus, yesterday Derby County defeated Shad Khan's and litre_coUla's Fulham 1-0 in the first leg of the playoffs for promotion to the EPL, so perhaps it's best to regroup. Besides, getting "Wah Wah Zzzzoccer's boring" crap FROM BASEBALL FANS is starting to irk. So you got it, the gloves are off: let's discuss the sports that are total shit, which requires some parameters.
 The first: a sport may be shit if it's not the NFL. From Scripture:
 The mere existence of pro football obviates the need for all other contests of athletic skill, yet these other "sports" (parlor games, really) remain despite their complete and utter irrelevance. Why we abide by such unnecessary, quasi-athletic diversions is a testament to our modern excess. Tunison I.1.1 (A.D. 2009).
Amen.
The second: it's gotta be sustainably watchable. Which is another thing; we're not talking about PRACTICING a sport—but watching it slovenly, which is the only way to analyze its intricacies. Now, watchablity. Attention must be promoted from events, not only from the expectation of something awesome happening. A counterexample from a sport that is definitely NAWT shit, boxing: sometimes all that keeps eyeballs on a fight, especially featuring a gifted defensive boxer, is the hope that he gets a haymaker to his fucking domestic-abuser grin.
Third: physical contact is un-shitty. If world-class athletes involved in top-level competition don't get to mix it up–well, I don't know what to tell ya. Having to deal with an opponent that's owning your ass at a distance just doesn't cut it as competitive drama (YMMV). But do feel free to expound on the awesomeness of golf and tennis.
With this in mind, MY shitty sports.
The NBA. Scoring uncalled travel scoring iso play uncalled travel scoring scoring–ugh. It's cloying pinball shit. Saving grace: playing basketball is fucking great.
Baseball ON TV. Going to the park is great. But Jesus Christ the amount of MLB games just devalues any particular one. BUT, the World Baseball Classic is riveting! I don't know why [insert screed on U.S. exceptionalism masking deep-seated provincialism]
And… That's it. Hockey escapes me because I can't see the damn puck, but the menace is freaking absorbing. And likewise with many other sports I don't get into because my family wouldn't stand for more neglect on my part.
To end on a hot taek: the NFL and fútbol. The rest is not worth keeping me in a coma to see if I wake up. And don't get me started on organ donation. What a scam.
Banner via thepoliticalcarnival.net; gif via giphy.com; book quote from, DUH!, "The Football Fan's Manifesto", by Michael Tunison.