Good morning everyone! I trust you all had a nice weekend and those of you who are lucky enough to have your mothers with you were able to at least give her a call.
I was thinking this weekend: Sure, there's a Mother's Day and a Father's Day, but where oh where is Motherfucker's Day? I mean, with all the single moms out there, isn't it obvious that their boy toys should get a day to recognize the hard (he he) work they put in day in and day out?
So, I put it to you that we declare the Monday after Mother's Day to be Motherfucker's Day and may each and every one of us get the sexual favour of their choice on this happy day.
With that business out of the way, I want to mention two things:
The AFL Beat is slightly delayed this week due to unforeseen circumstances and Mother's Day-related commitments. The Beat will publish tomorrow at this time.
It's now less than a month from:
The very first DFO LA Metro Pub Crawl on Saturday, June 8, 2019!
All DFO lurkers, commentists, stalkers, and authors are welcome!
The concept is simple: We will meet up at LA's Union Station. From there, for the low low price of $7 for a Metro Day Pass or $10 for a Metrolink Weekend Pass, we will explore the best bars located within one or two blocks (that's maximum LA walking distance, btw) of a metro station.
For 2019, we will be exploring the Red Line:
In order to make it easier for our folks in surrounding counties to join us, we will all meet at Union Station between 10:30 and 11:00 AM at the doors of the Imperial Western Beer Company located within Union Station for a kickoff drink as soon as they open at 11.
We will then take the red line subway to the Hollywood/Highland stop where our crawl will begin. During the crawl, we will visit several bars on our way back to Union Station.
Here are the confirmed stops:
Hollywood / Highland Stop
This Hollywood legend is the oldest restaurant in Los Angeles and will be celebrating 100 years in 2019. This place was the center of the literary and cinematic worlds of Los Angeles for decades and has been featured in multiple movies and novels. It's also home to the best martini in America.
Drinking martinis before noon? Damn right! It's the DFO way!
Hollywood / Vine Stop
We go from one Hollywood legend to another. While not as old as Musso and Frank, it IS the oldest bar in Hollywood because the Frolic Room started as a speakeasy during Prohibition and became a "legitimate" bar when it was repealed. It's famous as writer Charles Bukowki's favourite drinking spot. It's also alleged that this was the last place the Black Dahlia was seen alive. It's known for good drinks, good service, and good ambiance.
7th St. / Metro Center Stop
Heading south and east from Hollywood, we emerge from the subway right into the middle of DTLA (DownTown Los Angeles) and next to the newest skyscraper in LA. We will head to the bar tucked into a corner of the bottom floor of the Fine Arts Building built in the 1920s and designated as a Historic-Cultural Monument. I'm sure our resident Irishman, Low Commander of the Super Soldiers, will say this is as Irish as Shaquille O'Neal, but the attraction here is cheap beer and a large selection of whiskeys.
Pershing Square Stop
Have you ever wanted to have a drink in Tijuana without actually having to cross the border? At a place that allegedly was once a bordello and still has the stage where girls would allegedly parade for customers? And where Younger Balls had more than one happy hour turn into a crazy night? About ten years ago, they sold $2 Tecate cans. They may be $3 now.
Civic Center / Grand Park Stop
Don't let the exterior fool you. This bar is actually known informally as the "Pirate" bar due to the interior decor and drinks on offer.
In the evenings, they have live music and a lively crowd. Oh, and there are some stories that this place is haunted by non-live beings, if you believe in that kind of thing.
Le Fin Du Crawl
We will finish where we started so our out-of-town guests can catch the last train out of town and sober up on the way home. Depending on which level of drinking we reach, though, those plans may go out the window
and we may end up at The Streamliner, the cocktail bar adjacent to the Imperial Western that has a cooler and darker vibe; perfect for early evening, when it opens.
***
Based on the positive response so far, we will have DFOers joining us from North Carolina, San Diego, Orange County, and the greater Los Angeles area!
I will be wearing my Geelong Cats guernsey and I will be providing a complimentary sleeve of Sponch! to each crawl participant.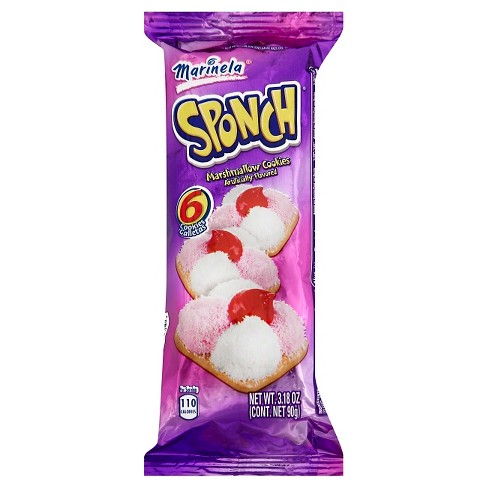 Won't you join us too? LA is a great place for a vacation!
***
Hope to see you on June 8!
Discuss your plans to attend in the comments.
(60/69)
International Member of the Geelong Cats and recovering Steelers fan. Likes Butts. And Balls. And Boobs. Pretty much anything that starts with the letter B. Preferably together.
Latest posts by ballsofsteelandfury (see all)