Today is another Thursday that is the "Bad News" end to the "Some Day Night Football"* Covid rescheduling. I fail to find anything objectionable to four weeknights of fitbaw—which we will get in late December. Bad News Part 2: it includes a CIN @ PIT MNF on the 21st.
*Stolen from Sharkbait, if memory serves.
Hell, the prospect of consecutive Wild Card Triple Headers have cemented my reclusin' ways until the Monday after Championship Weekend—the best sports day of the year. It's the perfect time for the unattached, slothful lifestyle. Shoutout to Covid lockdowns for high-minded pretexts for hermiting.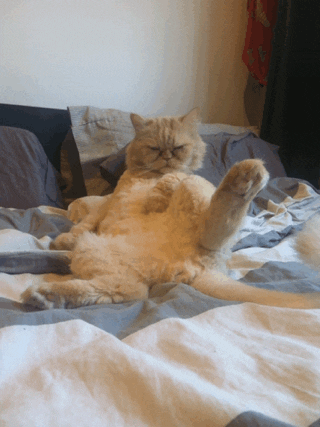 The Life
NFL News
-WR Josh Gordon is "conditionally reinstated" to play for the C-Hox from Week 16 onward. He would be available for FF Championships, Opposite Day leagues.
-QB Joe Burrow had spaghetti knee surgery yesterday and the Bengals say "he is expected to make a complete recovery".  The frame of reference is playing for Mike Brown's team, so "complete recovery" includes PTSD.
-Profiles in Accountability: "I haven't done a good job", said Adam Gase aboOt Sam Darnolds's development as QB. Leadership experts and tanking aficionados gushed at Gase's candor, while others were more critical. "What a credit hog, PRINT THAT" said Randy, an Epstein-Barr virus.
Related: "Touch of Downs"—best  nickname ever? Best nickname ever.
/still giggling, hellbound
-Son of Profiles in Accountability: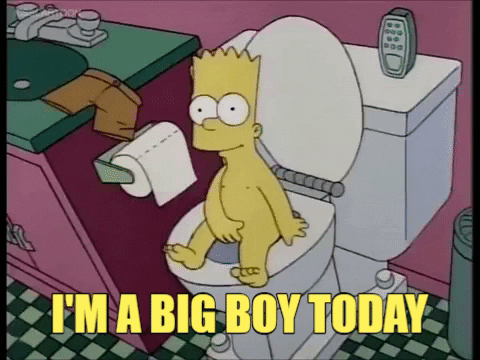 Baby Buster agreed with OKC Bomber's diss—i.e., "Our quarterback has to take better care of the football", after the QB's four turnovers in the loss to the Arizona 49ers.  Goff said he's a big boy, coach wasn't lying, and that he "can handle it". The criticism, he meant, not the rock.
-Yesterday's injuries:
* ACL, owner, LB Bud Dupree (Stillers).
* –The Patriarchy, self-own, Cris Collinsworth (NBC). On yesterday's broadcast, Mr. C said hewas "blown away" that ladies are NFL fans. His backtracking:
"Today on our broadcast I made reference to a couple of women that I met in Pittsburgh who so impressed me with their football knowledge that I wanted to tell their story on the air," he said. "I know the way I phrased it insulted many. I'm so sorry."
Testicular reasons impede my gauging the full extent of the insult, but the condescension is prettay, prettay evident. Smarm BAD, always.
Tonight's Sprots:
Seemingly for Caribbean-based reasons, I type espn.com in La Compu and espndeportes.espn.com comes up. Normally, this is the kind of presumptuous imposition that boils my blood—HEY, if I wanted Espen Deportes I would've typed it dammit! But I've come to embrace this lil' boondoggle, as the probability of a Stephen A. #kontent soiling my computer and NSA logs is decreased to CERO.
All times Central / DFO Time
NFL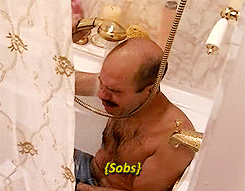 College Fitbaw
Falcons (AF) @ Aggies (Utah Stet): 9:30 PM
Indentured Roundball (Lads)
Oof. Shitload of games (full slate here). Of general interest / fetish:
Tennessee Tech @ Northern KY: 6:00 PM – ESPN 3
Purdue Northwest @ Bowling Green: 7:00 PM – ESPN 3
UConn @ USC: 7:00 PM – ESPN
Washburn @ #7 Kansas: 8:00 PM – Big 12 / ESPN+
VMI @ #16 VA Tech: 8:00 PM – ACCN
Niagara @ The 'Cuse: 8:00 PM – Illegal Stream (Northern Ontario)
Omaha @ Drake: 8:00 PM – ESPN 3
Florida @ BC: 9:30 PM – ESPN
NCAA Women's B-Ball
#11 UK @ KSU – 7:30 PM Big 12 / ESPN+
MLS Syndrome
Sporting KC @ MN United FC – 8:30 PM
Secsi Mexi
Apertura 2020 Semis (1st Leg)
Cruz Azul @ Pumas – 10:00 PM
And finally,
BATTLEBOTS! – Discovery, 7:00 PM
Starts tonight!! Señor Weaselo got you covered: his season preview is here. Great read for both fans and the uninitiated alike. Fun Fact! The Battlebots trophy is the Giant Nut, which is not an award for bachelorhood.
Catcha later. I got a hawt date with some leftover fried chicken.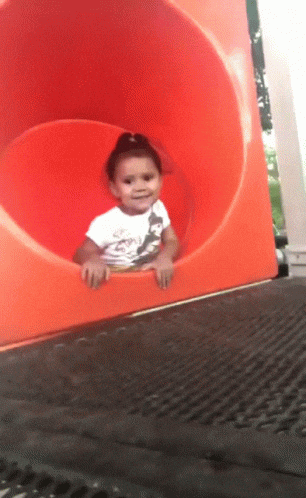 All gifs from giphy.com