The team at DFO is committed to brightening the world with insights, observations, and dick jokes. This mailbag feature is just one more way in which we extend our mission beyond football to the rest of life's broad and multi-chromatic palette. While the NFL season is over until THE SHIELD cranks up the bullshit generator in a few months, we can still talk fantasy football questions as well as fantasy and reality outside of football.  If you have questions and/or need advice, email dfosubmissions@gmail.com. New inquiries will be supplemented by DFO and Celebrity Guest Columnist advice in response to inquiries to other advice columns. We're going to aim to be funny but respectful to everyone no matter what. Unless they're Packers or Patriots fans. BrettFavre'sColonoscopy is not a licensed therapist nor does he hold an advanced degree in psychology, social work, or any of the cognitive sciences. He is an enthusiastic young-ish man with an overpriced education and an unabiding love for dispensing good advice while being incapable of applying it to his own life.
Howdy, crew. I've been disappearing like Patrick Ewing during the playoffs, but I'm still here for your advice requests and to generally bitch about what's on my mind. But no preamble today, since I'm later than a period that would mean Alabama gets to strip women of their body autonomy, let's go right to the first email that came into dfosubmissions@gmail.com since I last wrote—
Hey there

I actually view your blog repeatedly and read all your posts which are very interesting.

One of our website is all about Gemstones, Jades and Other Crystal stones for Sexual Life. We constantly work a lot to make it more informative to our visitors. These types of info will be helpful for those who look for the same info. Actually both of our very own sites are in very same niche.

We recently provide a FREE detailed infographics about "Improve Sensual And Physical Joy By Yoni Eggs". If you are interested I am happy to share it to you to look over.

Kindly let us know your interest about this email.

I will be waiting for your response.

Best, Veronica
I mean, I thought Gwyneth Paltrow was pretty worthless in Avengers: Endgame, but to use a euphemism to write to DFO about vagina eggs?  For shame.  Plus, we all know she only comes to DFO for Infinite Nets. If anyone wants detailed infographics on improving sensual and physical joy…buy the kama sutra.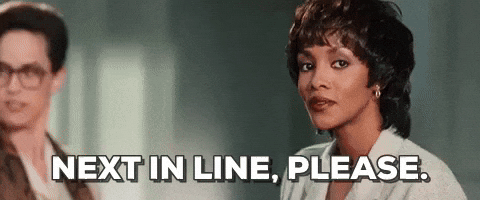 Pretty sure this comment from Fronkenshteen in that last mailbag may have been more of a rhetorical question, but I'm going to answer it anyway–
DEAR DFO. I THINK HEUNG MIN SON IS THE BEES FUCKING KNEES. BUT NOW I WANT KOREAN BBQ. AM I A CANNIBAL?

SIGNED, AMERICA
Is this the first soccer question in my reboot of the Mailbag? I think it is. Thanks for making me Google that, Fronk. Now that I know we're talking about a soccer player, two thoughts.  First, don't worry too much about the free association between Heung Min Son and delicious delicious barbecue.
True story, I once interviewed a job applicant almost entirely because one of his "interests" on his resume was Korean bbq. I had to know if he meant cooking it, blogging about it, studying its history. Turned out he was just a bit of a fatty.
Secondly, on the subject of cannibalism, JUST had a series of conversations on this topic. Lady BFC and I were at a wedding and someone (shockingly not me) posed the question to a large group of barely-not-strangers, which part of your SO would you eat first to survive. I had a bunch of detailed follow up questions on if we were eating bare minimum to survive while keeping the other alive or if they've already died and we're on our own and all sorts of other randomness.  Lady BFC responded without missing a beat–"your haunch." I think I had a point here, but not gonna lie, I'm a lot of beers in, so I guess what I'm saying is it's ok to have thought experiments about cannibalism, but knock that shit off before you start taste testing your friends and favorite athletes.
Let's check in with Ask Amy on a letter Hippo understands better than anyone else here–
Dear Amy: My wife has been a great wife and companion for 50-plus years, however this last year I believe she has become heavily addicted to computer gambling.
Approximately $50,000 is missing from our checking account.
She is the first to leave the living room at 8 p.m. when her favorite evening game show ends. She then heads for the computer room (before anyone else has a chance), where she plays "free cell" nonstop until 11 p.m. or midnight.

When I am up at two or three in the morning I sometimes peek, and there she is in front of a computer screen of cards.

She claims she is not gambling our money, but I am suspicious.

Further, she is often playing free cell at 6 or 7 a.m., as soon as she arises.

I have cut the computer cord once and considered doing it again last night, but that action also means that I have no access to email.

Is there cause for concern in this scenario?
/DOOR FLIES OPEN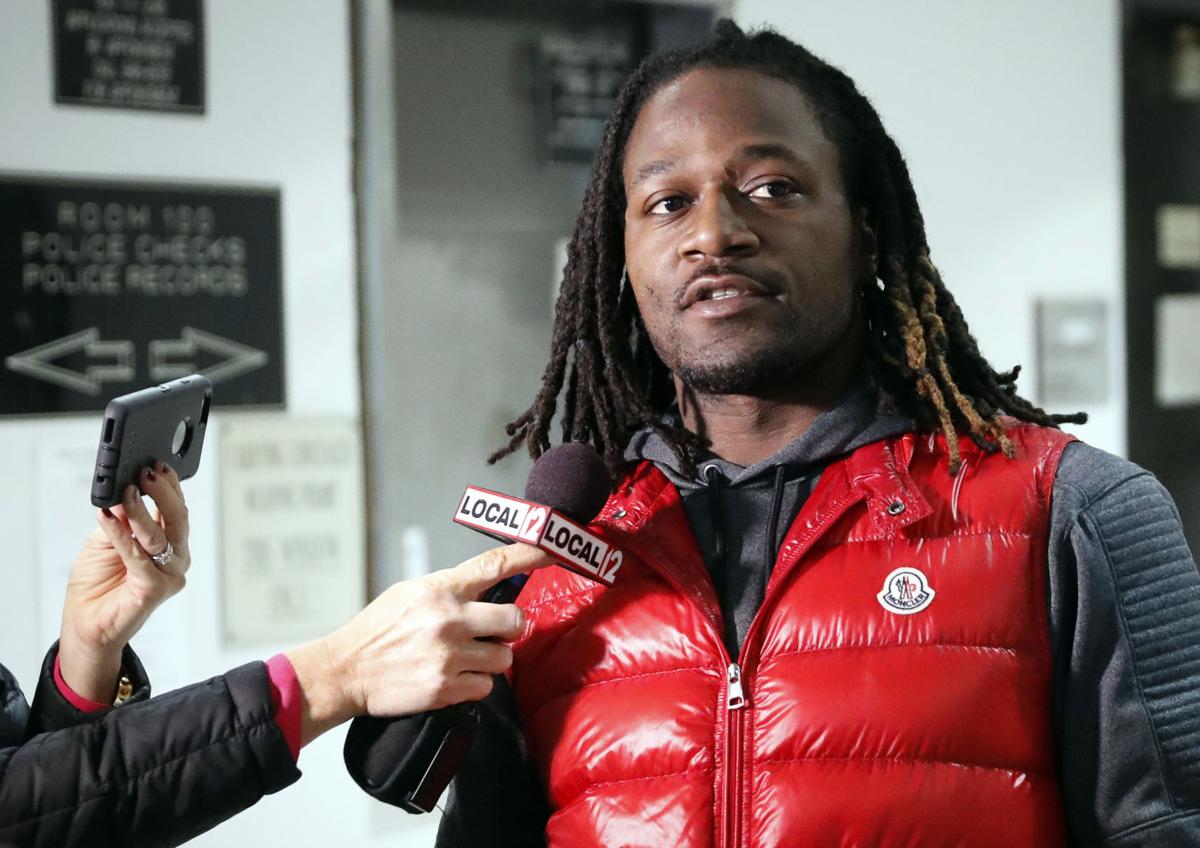 CHUH-CHUH, poker ain't a problem if you have a system.  $50k is tip money, but lyin' ain't right. Nobody's playin' minesweeper or free cell or whatever, but maybe she's just butterin' her muffin. You gotta let her know you're there for her, and if she's out of control, you gotta lock down those assets like you locked down that ass. Now Pacman's gotta see his PO about whether or not we can go to Vegas together for some all you can eat shrimp and pussy."
/DOOR FLIES SHUT
Holy shit. If $50,000 was disappearing from a joint account, my first thought would be that my wife has taken out enough money to have me killed. Even failing that, yeah, there's fucking "cause for concern in this scenario." What a turn of phrase. "A large sum of money has gone missing and my wife is lying to me, is there cause for concern in this scenario." "Dear Amy, my wife sold our house and started pimping out our daughter to cover bills I don't know about, is there cause for concern in this scenario?" "Hey, my dick fell off, is there cause for concern in this scenario?" I think you guys can understand why I find advice columns so fascinating: people are fucking stupid. So yeah, Pacman's right, you gotta talk, and Amy's right, you gotta freeze some accounts, and more importantly, lock down the fucking computer and help her beat this addiction. You can let her know you love her and you want to help, but it's time to stop being oblivious and start getting serious.
Ok, how about back over to Slate's How to Do It column for another coital question–
Dear How to Do It,

I'm a mother of two lovely and happy kids, both in their early 20s. We're very close and talk frequently. We started talking about sex early, and positively, and consciously kept an open line so they knew they had support if they needed it. My son had a long-term girlfriend in high school, and I came to realize they were having sex, so I just made sure he had the facts about safety. My daughter is beautiful but very shy, and I essentially knew she was a virgin through college. She's now living in a big city after graduation and is "blooming," I guess you could say. I am happy for her, but the problem, to be blunt, is that she won't shut up to me about it! She tells me fairly graphic details about every man she dates, and even one time about a man she met in a bar and had a one-night stand with.

I've registered mild objections to these conversations, but 1) I don't think she has close girlfriends to talk about this, and 2) I don't want to make her feel ashamed or like she can't talk to me. How do I support her, remain positive, but at least set up some boundaries? I'm worried that when she finally brings a man home, I'm going to know about his endowment before I even meet him.

—Kiss and Tell Your Mom
I totally get being close and open and honest with your parents, but I never understood the people who thought it was a good idea to call their mom and describe the veins on the latest dick they've had.  Does your mom really want to know? If she does, isn't that worse?
/DOOR FLIES OPEN
GRUMBLE, GRUMBLE, HOW VEINY DOES YOUR MOTHER LIKE IT GRUMBLE GRUMBLE?
/BFC SLAMS DOOR SHUT
Nooooope. Keep that face way the fuck away from any conversation about my mother and/or this column altogether.
As for KTYM, I don't understand why this is hard. "Honey, I love you, and I'm glad you're comfortable talking to me about anything.  But I don't want to hear about the genitals you're enjoying in your 20s. Keep being safe and confident and awesome, and I'm here if you need me for anything other than the details about what's happening between your sheets." If you can't have that conversation, then your relationship isn't as open and honest as you think it is.
Alright, let's close this sucker out with a classic letter that Ask a Manager recently republished, it was new to me and I absolutely had to share it with all of you–
An employee, "Sally," started at our workplace about a year and a half ago. She's not my subordinate, but is the subordinate to a peer of mine, and works frequently with my subordinates. A few months later she got a new boyfriend, "Peter." (I found out about this through normal water cooler-type conversation.)

After she'd been with the company a few more months, at Christmas time of 2015, she invited her boyfriend to our holiday party. (This is totally normal in our workplace; people are welcome to bring any family or friends they like to the party as long as they RSVP.) Everything there seemed fine as well, although at one point Peter asked Sally to get him a drink, to which she replied "Yes, master!" in a very "I Dream of Jeannie" kind of way. We all laughed it off as a joke, and it didn't come up again.

…until it did. We had an early summer party in late May at which Sally and Peter both attended (again, bringing SOs and friends was totally acceptable, so that was not in itself a problem). At this party, there was a good deal more of Peter ordering Sally around and Sally calling him "master": he sent her to fetch drinks and hot dogs, he told her to find a place for them to sit, etc., to which she replied consistently with "Yes, master." It made a number of people, myself included, clearly uncomfortable, but there was nothing objectively abusive about it (he never yelled at her or threatened her), and her immediate supervisor and her supervisor's supervisor weren't there, and so no one said anything (perhaps incorrectly?).

After the party, at the office, I overheard a conversation in which one of her coworker-friends was like, "so uh, what's up with the master thing?" and she explained that she was in a 24/7 dominant/submissive relationship, and he wasn't her boyfriend or her SO or her partner, he was her "master," and needed to be referred to as such. Her coworker was clearly flummoxed and didn't have much response to that.

Later, I heard her correct someone who referred to her boyfriend as her boyfriend/partner, saying that he wasn't her partner, he was her master, and should be referred to using his appropriate title. She compared it to gay rights, saying that if she was a man, they wouldn't erase her relationship by referring to "Peter" as "Patricia," and so they shouldn't erase the D/s relationship by calling him a partner instead of a master. It's pretty clear that her coworkers aren't comfortable asking her "will your master be at the end-of-summer barbecue?" or "did you and your master do anything fun this weekend?, though, and thus have just stopped referring to Peter at all.

Her direct boss, my colleague, is baffled as to how to sensitively address this issue. My instinct is that there's a very big difference between insisting that colleagues acknowledge that you're in a gay relationship and insisting that they refer to your partner as "your master," and that it borders on involving other non-consenting parties into your relationship … but I can't really articulate why. For what it's worth, I am a bisexual woman, and our office has a number of gay/lesbian, trans, and poly individuals, so it's not an issue of being against nontraditional relationships. It just seems to be that it seems very important to Sally that Peter be referred to as "her master," and it seems equally clear that her coworkers find this intensely uncomfortable.

Help? How can I advise my colleague? What's reasonable in this situation?
Um, what?
/DOOR FLIES OPEN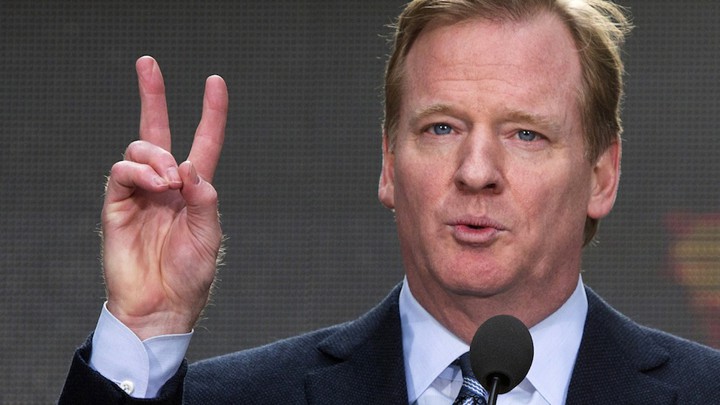 Listen up, people, two quick points. One–there is nothing wrong with someone completely surrendering their will to a more dominant presence, and for everyone to know it. Second and related, I need to decide which of these fingers to use on Peter King and which to use on Dee Smith. Now if you'll excuse me, I need to go smack down some more rumors about the tattoo of the shield I may or may not have on my ass.
/DOOR FLIES SHUT
No one knows reasonable like Roger Goodell. And yeah, holy fucking unreasonable. I tried, I really tried, to put myself in this woman's shoes. And all I could do was picture something like this:
[Interior, office building. Everyone is gathered in an anodyne conference room for the big meeting on Q3 planning. Numbers were good but there are still rumors of layoffs so tensions are high. There are 12 people seated at a long table with another 10-15 backbenching on the periphery of the room.]
Colleague #1: Susan, you had an idea to increase revenue, right? Something about how people are more likely to buy our product if we market it to couples to enjoy together?
Susan: Yes, sir, I have a twelve point plan that I can walk everyone through, but first, we all need to acknowledge that some of our target demographic may be people like me that have given all choice up to a master who both controls our sexual pleasure and every other aspect of their lives.
I mean, can you imagine taking ANYTHING work-related seriously from that colleague thereafter?  That's almost as ridiculous as the Jets taking their obscenely incompetent offseason and making it worse by running the John Elway front office playbook with Mr. HGH Fruit Salad Peyton Manning.  The lesson as always is that most people are terrible, so enhance your sanity by not humoring idiots like this woman (or the New York Jets), minimize time around them, and cherish your loved ones/favorite beers.
That's all for this week, thanks for reading, and get those submissions in so that we can make fun of people we know (on the internet) too!
Boss getting you down? In-laws moving in without your permission? Looking for the right way to quit a fantasy football league? Email dfosubmissions@gmail.com with your questions, post questions below, and spread the word!
Latest posts by BrettFavresColonoscopy
(see all)