Poor choices, mixed results.
¡Viva Puerto Rico Libre!
Titans4Eva
Them's the Senegalese, who are electric. They ain't stressed, which is welcome. For all the surprising games in this World Cup, there's been plenty of dread.
The Americas have done poorly at the World Cup. ?? If it weren't for Uruguay and México… Yeah, I'd still be watching, but also having The Hulks every now and then.
Costa Rica and Perú are out, failing to score a single goal in four games.  Colombia gave the game to Japan in the fourth minute. Argentina is a shitshow; Sampaoli is a disaster of a person AND coach. He is making the world yearn for Maradona, even the 2006 coach version. That makes me surprisingly giddy.
Another pleasant first in the World Cup: goalies all up in the face of penalty takers. I don't remember seeing that before. But ever since DeGea went up to Ronaldo in the second day of the tournament,
It's become a thing! Schmeichel was all over the Australian captain and Keylor Navas the other day… Can't wait to see if that shows up in any PK shootouts in the knockout stage. It's tough enough to nail the pronunciation on one foreign Yo' Mama joke–imagine five. Plus you gotta mix in some bestiality for Slavs.
Wakezilla note: Re: Goaltending intimidation: The Dutch first tried this at the 2014 World Cup against Costa Rica. They subbed their regular goalie for their 6'4 backup, Krul. It worked the first time, but not when they lost to Argentina in the semis. I'm 69% positive that FIFA made a rule after that World Cup saying it was banned. Like the goalie five second rule, I guess it only gets called when it suits the narrative.
7:00 AM Central – Nizhny Novgorod
England vs Panamá
I don't see the England debacle many are expecting. Oh sure, their lineup was leaked three days ago, and the coach dislocated his shoulder running, but the English delegation has never been known for being a quiet, competent outfit. It seems Rashford and Loftus-Cheek will start, and they were aggressive against Tunisia. Kane was great, obviously. This team is a great watch, not for the comic relief this time around.
And this is what my hermanos panameños will see over and over this game:
Via giphy.com
Although I doubt the referee assigned, Egyptian Ghead Grisha, would have the flair of Mr. Dos Santos.   
Predicción: England 3–WAIT: I had forgotten about this. The Three Lions of Englen spent a day in this manner:
Via Rex Features, thesun.com
Reconsideración: England 0 : 0 Panamá. Now let's disinfect this joint of fancy lads splashing about. Rubén,
Balls: Before I get into the preview,  I have to mention that I was watching an Australian AFL show and they were talking about the World Cup and they showed footage of Jorge José Emiliano dos Santos and it was as glorious as the gif above.  If anything,  he deserves a full video:
I'm old enough to have seen him in action and it was as spectacularly awesome as you see in the gif and video. Now, to the preview:
My rejection of all things English football is well known around these parts. The arrogance and undeserved adulation just grinds my gears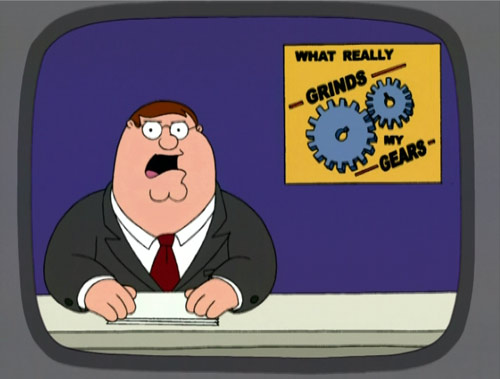 However,  I do recognize when they have a shot to win and this game is it. Panamá,  for as much as I'd like them to win,  has major flaws. It is a testament to how utter shit the American team is that Panamá was able to get in the World Cup and not the US.
I heard on the radio that the English team asked the media to not publish the lineup and that type of stuff in the future and that led to a discussion of the battle between English media and the National Team.  Suffice to say that the press has their share of historical blood on their hands. It's not pretty.
So, all around, the English football world deserves a shitty World Cup fate. It sucks because I love English people, their humor,  and culture.  And they did give the world the game.  There is that.
Prediction: An embarrassing TWBS for England late perhaps caused by a Panamá red card. England 1 Panamá 0.
Litre_Cola:  If you are reading this, I am awake. I am going to the pub for 545 am so that I can drink while I sit with a bunch of English fans who are going to get waaaay too pumped for beating Panama. Take it easy boys, you beat Tunisia, and are going to beat Panama. What a murderers row! It was said in one of the live blogs that it will taste better when England gets their heart ripped out later, I tend to agree. Their media will pump them up so high and then they will lose in an embarrassing fashion. Harry Kane is the real deal, I am pleased that Tottenham has held on to key parts and are legitimately in the top 6 every year. I still think that their young keeper is a liability, and to not even bring Joe Hart on the trip could cost them later.
Prediction: England 2 Panama 1. Kane continues banging them in.
Wakezilla: Despite losing 3-0, Panama had lots of positives to build on heading into the match against England. They shut down a potent offense for 47 minutes before they broke through. Aside from a 7 minute brain fart where they conceded 2 other goals, Panama played fairly tight defense. If they can incorporate their dirty tricks earlier in the game and not gas out in the second half, I'm saying there's a chance.
England needed a goal in injury time to beat an uninspired Tunisian side. Now that the Fightin' Crumpets have a win and the media is pumping their tires, it'll be interesting if England enters this match over confident.
Prediction: Despite this tournament featuring lots of upsets, Panama is going to pull through and defeat England 1-0. The tears of sadness that will flow through the eyes of British folks will serve as jackin' it lube for decades.
10:00 AM Central – Ekaterinburg
Japan vs Senegal
Don T: Japan was toying with Colombia in the last 20 minutes of the game. I have to admit it got dispiriting, but you can't deny the Japanese their dent in a World Cup that seems wide open. It's something to build on, but this game is tougher. Senegal ran around the Poles like they were orange cones. I'm rooting for them, sure! We could all use more of Aliou Cissé:
Via knowyourmeme.com
Predicción: Japan 0 : Senegal 2. Teranga Lions clinch the group, rest their starters for Colombia.  Hm… Nope! Los Cafeteros have to earn it.
Balls: I'm still shocked that Japan was able to beat Colombia in the first game. Yeah, a fourth minute red card will do that to you. It was still awesome that Colombia got the equalizer with ten men and,  for long chunks of the game,  dominated play.
That's all for naught,  though. Colombia ran out of gas and Japan got the late goal plus the three points, and is in position to qualify for the next round with a victory today against fellow first game winner Senegal. That would leave the Senegal-Colombia game next week as the first de facto knockout game.
Prédiction: Pas tant vite , mon ami! Les Sénégalais surprise encore.  Sénégal 2 Japon 1
Litre Cola:  I thought that Colombia was going to blow out Japan and man was I wrong. The Japanese were a blur out there which had a lot to do with soon to be assassinated Carlos Sanchez getting thrown out. Would you return to Colombia if you were that guy? I really don't think that I would. Hell, I probably wouldn't set foot in South America ever again. Faeroe Islands here we come!
I am quite pleased that Senegal won, I have said before that I hope that they are the African side that goes through. If Sane gets loose here he will bury it. He is in great form.
Prédiction: Sénégal 2 Nippon 0.
Wakezilla: In addition to this World Cup being one featuring upsets, it's also a tournament where Wakezilla irrationally falls in love with young and upcoming teams. Aside from Croatia, I'm all in on Senegal, baby! I mean, how can you not like a team whose fans clean up after themselves after a match? Despite Mane having a bad game, Senegal beat Poland last week. They're young, hungry and have more depth than most people realize.
Japan stunned the world last week by defeating Colombia after a Colombian player took a red card 3 minutes into the match. The fact they scored and won means they are running on house money. To make things worse, Honda may miss the match as he has a thigh injury.
Prediction: Senegal is bigger, stronger and faster than Japan. The fact they beat Poland without Mane doing anything should be a confidence booster for Senegal. Additionally, Senegal knows that they need to win this game because they'll be facing a desperate Colombia squad next. As a result, I'll say Mane scores the game winning goal in the 79th minute, giving Senegal a 2-1 win.
1:00 PM Central – Kazan
Poland vs Colombia
Don T: Poland underwhelmed against Senegal. Colombia, well, I can only hope the players are rested after last Tuesday against Japan. Worth noting, Juan Fernando Quintero's free kick in the Japan game:
Bayern buds James Rodríguez and Robert Lewandowski meet in this one, which I think is gonna get chippy fast.
Predicción: Poland 1 : 2 Colombia. I trust José Néstor Pékerman Krimen.
Balls: Poor Poland had some horrendous luck against Senegal.  I mean,  both goals were a result of Polish mistakes. The bad luck continues because they catch a desperate Colombian team trying their best to not continue the embarrassing performance of Latin American countries at this World Cup.
My Polish coworkers have gone from being all excited about Poland's chances at this World Cup to taking about other teams. It sucks because they really deserved a much better fate.
Predicción: Colombia wins by taking advantage of more Polish mistakes: 2-0
Litre Cola: Hi! I am still at the bar for this game and I assume I will be quite drunk. This bar is a local haunt for transplant Colombians and Polish people in the service industry. It is going to be rowdy. I wasn't angry last week with these two teams, I was just disappointed. Both had so much promise and both went out and played sad futbol. This game truly is a toss up but the Colombians have more class through their roster. I like the fact that it is an elimination game, loser go home… unless you score an own goal, then I wouldn't go back to Cartagena.
Predicción: Colombia 1 Poland 0, the ole Twbs.
Wakezilla: It's hard to believe that the two teams most people picked to advance to the playoffs are now fighting for their lives in the second match. Colombia had an epic bed shitting against Japan. James is healthy enough to start, which will help Colombia in the offensive zone. Meanwhile Poland's centre back, Glik, will be returning to the lineup.
Both teams know that a draw isn't going to cut it, so, we'll likely see a sluggish first half and a fast pace second half.
Prediction: For me, this game comes down to who I trust more in a crucial situation: James or Lewandowski. I think Colombia will control most of the play, but will make a crucial turnover near the end of the second half, leading to Lewandowski scoring, and giving Poland a 1-0 win.
Banner via the18.com