Latest posts by Beerguyrob
(see all)
First of all, how awesome is it to have Sunday Gravy back?
Now, it's damn-near impossible for me to find some of those particular ingredients for today's recipe in Vancouver without having to go to some COVID-questionable parts of town. The banana leaves & paste? We do have a joint called "Famous Foods" which does import things like that, but the lineup to get in is atrocious & I have just two weeks leave left before returning to work. But I will try once I get my jabs.
Oh, it's Valentine's Day. Here's what it was like for most of my life,
It should come as no surprise. Eventually I learned to lean into my unlikability & things got a lot better. So forgive me if I don't care.
It's snowing again today,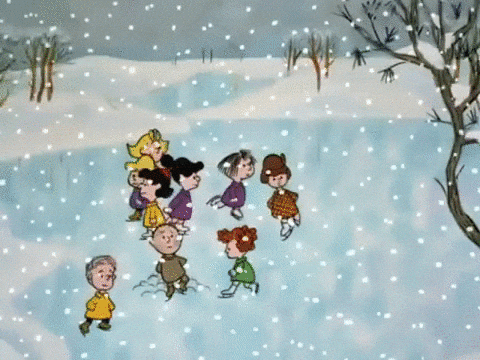 and the album discussions were an interesting insight into several folks' listening habits. Seeing as how there were over 200 comments & no fights last night, you deserve your reward.
Dog pictures!
The front yard. That's Riga on the left & Lambeau on the right.
Portraits of both – prettier than any Sears or school photos. And the piéce de resistance,
Lambeau can't catch, much like the other Packers.
---
Tonight's sports:
NHL:

Colorado vs Vegas – 7:00pm | NBCSN / Sportsnet

NBA:

Minnesota vs Toronto Bay – 7:00PM | Sportsnet1
Portland vs Dallas – 7:30pm | ESPN / TSN4
LA Lakers vs Denver – 10:00pm | ESPN / TSN5
Cleveland at LA Clippers – 10:00PM | Sportsnet1

NCAA:

Oregon at Arizona – 7:00pm | ESPN2
Oregon State at Arizona State – 7:00pm | FS1
Oh, and thanks to delays the Daytona 500 might still be on, left-turning its way into your heart
My contribution to the album discussion?
Runnin' With the Devil, Eruption, You Really Got Me. Just a great intro to what would be, for eight years, the best band in the world.
Enjoy your evening.