This
Actually, it's really about this
Allow me to explain.  Around the DFO water cooler,  Litre_ cola suggested that we rename the Houston Texans. We did this already with The Washington Redacteds and it makes sense to me since Deshaun Watson has proven to be really good and may actually push the "Texans" into existence. Also, former Chargers fans may want to adopt the Houston franchise as their team of choice and they need something to call it that actually exists.
Litre_ cola suggested we nickname them the 500s, to which our own Rikki Tikki Deadly replied,  and I quote:
I have this crazy friend who doesn't understand this 500 reference. Please explain it to him for me.
Let's delve into it, 25 Questions style,  shall we?
1- Did you know that, once upon a time, in a galaxy far far away (1995, Hollywood, CA), there was an adult video named "The World' s Biggest Gang Bang" starring one Annabel Chong?
2- Do you think the Guiness people got called to that one to verify it as a world record?
3- Do you really believe she did 251 sex acts with 300 men in one day?
4- That math doesn't add up, does it?
5- Can you believe that, not only was she promised $10,000 and never received it, but that she was also promised that all participants would be HIV tested and that ended up not happening either?
6- Pretty fucked up right there, amirite?
7- Are you surprised that Ron Jeremy was the "host", interviewed the fluffers, and had the "honor" of being first?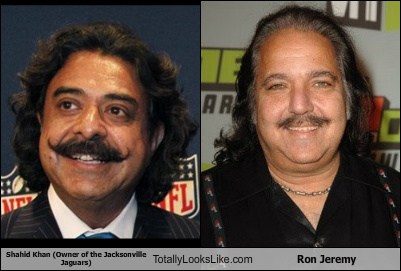 8- Did you also know that, in 1996, one Jasmin St. Claire decided to correct the math and perform 300 sex acts with 300 men in one day, resulting in "The World's Biggest Gang Bang II"?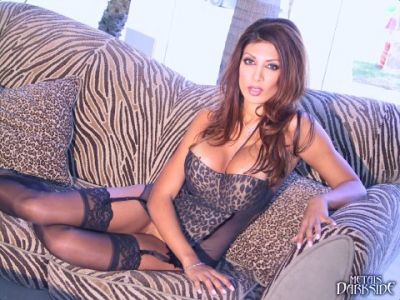 9- How do you feel about her claim that this video was one of the biggest con jobs in the history of adult films with only 30 different men filmed and only 10 different men actually performing sexually on camera?
10- That's some impressive editing, isn't it?
11- Are you as impressed as me that she was able to parlay her adult film fame into several stints in professional wrestling including ECW, TNA, and something called XPW?
12- Is it natural, then, that this country wanted, nay, demanded a legitimate gang bang record holder and that in this void stepped a young adult film starlet who called herself "Houston"?
13-  Are you getting the connection now, RTD?
14- Did you know that her video, filmed in 1999, was originally supposed to be called "The Houston 500"?
15- Does it make you feel any better that all participants were HIV tested and this time it was legit?
16- Wasn't it smart of Houston to recruit unpaid participants at strip clubs where she feature danced?
17-  What does it say about America that so many guys showed up with legitimate HIV tests that they ended up increasing the number and changing the name of the video to "The Houston 620"?
18- Would you be disappointed that Ron Jeremy was again the "host" but this time was the 620th instead of the first?
19- WTF was Ron was thinking with that one?
20- If you were a dude trying to get into the adult business, would you have gone there in hopes of being "discovered"?
21- I mean, if you can get it up and perform in front of 600-odd dudes in a warehouse, the chances are you'll be able to get it up for 300 pound grannies, right?
22- Is this why a wise man once told me, "Just because you have a big penis that doesn't mean you have to do porn"?
23- Words to live by, aren't they?
24- Do you think RTD's "friend" understands the reference now?
25- So, should we call them the "500s" or the "620s"?
Latest posts by ballsofsteelandfury
(see all)